http://www.JewishWorldReview.com | The Bush administration may not be a lame duck presidency when it comes to domestic policy. But events in Iran suggest that it may have become such regarding international affairs.

In an Israeli television interview last week, President Bush said that all options, including the use of military force, were on the table to prevent Iran from developing a nuclear power fuel cycle that might be diverted to produce material for a nuclear weapon.

This was not a new position. But the timing, occurring as Iranian negotiations with the Europeans were breaking down and Iran was restarting its uranium enrichment process, was notable.

Moreover, Bush seemed to go out of his way to provide credibility to the threat, pointing out that he had "used force in the recent past to secure our country," an obvious reference to Afghanistan and Iraq.

Yet, remarkably, this reinvigorated threat to use military force by a U.S. president is unlikely to have any material effect on Iran's nuclear development.

The purpose of the threat presumably was to get the diplomatic track moving in the direction the Bush administration desires. It apparently wants the International Atomic Energy Agency to refer Iran to the U.N. Security Council, and for the Security Council to adopt sanctions if Iran refuses to give up the development of a nuclear fuel cycle.

But this is an unlikely and probably futile approach.

In the first place, what would the IAEA refer?

Iran has been in violation of its obligations under the nuclear non-proliferation treaty, conducting development activities since the 1980s without reporting them to IAEA.

But it is now reporting and operating under the treaty's framework. There remain some outstanding issues, but mostly about past activities, not current ones.

Mohamed ElBaradei, IAEA's director general, says that while all declared material in Iran is under verification, he cannot yet affirm that there are no undeclared materials or activities there. But he is not portraying Iran as currently uncooperative or hiding things.

The Bush administration wants Iran denied the ability to have a nuclear fuel cycle irrespective of the degree of IAEA oversight. Its fear that Iran will divert such material for the production of nuclear weapons is appropriate and warranted. But under the non-proliferation treaty, Iran has a right to develop a complete fuel cycle for the production of nuclear energy.

It's a little late in the game to be referring Iran to the Security Council for its past reporting failures. And an attempt to refer Iran for currently doing what it has a right to do under the non-proliferation treaty would certainly seem a nonstarter.

Even if the matter got to the Security Council, the chances that Russia and China, both of which have significant and growing economic relations with Iran, would go along with anything meaningful are remote.

So, what sort of military action might the Bush administration credibly threaten to induce Iran to give up development of a nuclear power fuel cycle? In his Israeli television interview, Bush seemed to leave open even the possibility of regime change in Iran, saying that he has been willing to take military action "to secure the country and to provide the opportunity for people to live in free societies."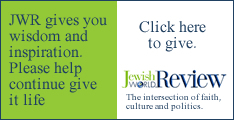 But, after Iraq, the Bush administration would not have a chance of securing sufficient domestic support for such a war without a much more direct and imminent threat. Even targeted military action aimed at Iran's nuclear facilities, if technically feasible, would set this country's domestic politics on fire.

I'm not one for neocon conspiracy theories to explain the Bush administration's foreign policy. But there is a point of view, which became ascendant in the Bush administration after 9/11, that holds that the United States should use its influence and dominant military power to shape the world.

In some respects, this is a benign hubris. The Bush administration has been pushing for the spread of democracy and free markets, which would be good for this country and for people everywhere, particularly those living in oppression or poverty.

But the dissipation of American military power in Iraq and our increasing irrelevance regarding Iran's nuclear developments offer sobering lessons about the practical limits of U.S. influence in a fast-developing world.