Jewish World Review August 16, 2005 / 11 Av, 5765
Defense is best bet on global nuclear table
By Robert Robb
http://www.JewishWorldReview.com | As the sputtering negotiations with Iran and North Korea illustrate, the nuclear nonproliferation regimen is failing. More distressing, there is no likely improvement or replacement.

Part of the failure is due to countries deciding for their own strategic reasons to develop nuclear weapons. India, Pakistan, Israel and North Korea made such a strategic decision. At one time, Iraq and Libya were trying to join them.

But perhaps even more problematic are the growing use of nuclear energy and the interrelatedness of the fuel cycle for nuclear power and the base material for nuclear weapons.

Nuclear power has much to recommend itself as an energy source. After high capital start-up expenses, it produces clean energy at competitive operating costs. Nuclear power currently provides about 16 percent of the world's electricity, and tends to supply an even higher percentage in developed countries. Nuclear power production is growing globally.

But the same process that enriches uranium sufficiently to make electricity can enrich it sufficiently to make a bomb. And plutonium generated as a byproduct of nuclear energy production can also be used to make a nuclear weapon.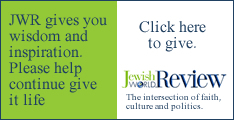 Countries that control their own nuclear energy fuel cycle have taken a giant stride toward the ability to make nuclear weapons. And the broader the distribution of the nuclear energy fuel cycle, the greater the possibility that some of the basic bomb-making material might find its way to terrorists.

This makes the bargain struck in the 1970 Non-Proliferation Treaty not much of a protection against the spread of nuclear weapons. In that treaty, those without nuclear weapons agreed not to acquire them in exchange for assistance in developing their civilian nuclear industry. That includes the ability to establish the full fuel cycle for nuclear electricity.

This is at the heart of the dispute with Iran and a major stumbling block with North Korea.

The West does not trust that Iran will not divert the fuel cycle for nuclear energy to make the basic material for nuclear weapons. It does not object to Iran getting into the nuclear power business. But Britain, France and Germany have been asking Iran to forgo control of its nuclear fuel cycle in exchange for improved economic ties. Russia has offered to provide the enriched uranium to produce electricity and then collect the plutonium-laden waste.

With North Korea, the United States is, at this point, unwilling to trust it with nuclear energy at all, irrespective of what ostensible controls exist on the fuel cycle.

The nuclear energy fuel cycle is now widely seen as a huge vulnerability in the international nonproliferation structure. But there does not appear to be a realistic fix for it.

Mohamed ElBaradei, director general of the International Atomic Energy Agency, has proposed that there be a sort of international utility that controls the fuel cycle for all nuclear energy worldwide. Existing nuclear fuel producers, however, are highly unlikely to be willing to relinquish their role.

Graham Allison, in his book Nuclear Terrorism: The Ultimate Preventable Catastrophe, proposed that instead existing fuel producers should offer to supply nations wanting to get into the nuclear energy business at less than half the cost of supplying themselves. Any nation spurning such a generous offer, Allison asserts, could be presumed to be seeking to develop a nuclear weapon.
BUY THE BOOK


Does this book sound intriguing?

Click HERE to purchase it at a discount. (Sales help fund JWR.).
But this ignores energy self-sufficiency as an attribute of national sovereignty. Why should other nations voluntarily put themselves in the position with respect to nuclear power that the West finds itself it with respect to oil? If we don't like the possibility of oil being used as a weapon or for diplomatic leverage, why should we expect other nations to assume the same vulnerability with respect to nuclear power sources?


And that get to the crux of why the current nonproliferation regimen is unsustainable: it treats nations differently. Some get to have nuclear weapons and others don't. And now it is proposed that some get to have uranium and plutonium production facilities and others don't. A fast-developing world is unlikely to long accept, or abide by, hegemonic rules.


The failure of the nonproliferation regimen and the lack of any plausible fix or successor put a premium on defensive measures for the United States.


That means moving forward as quickly as possible on missile defenses and improved inspection and detection capabilities and protocols.


At this point, improved defenses seem more likely to produce increments of security than treaties or diplomacy.

Every weekday JewishWorldReview.com publishes what many in in the media and Washington consider "must-reading". Sign up for the daily JWR update. It's free. Just click here.

JWR contributor Robert Robb is a columnist for The Arizona Republic. Comment by clicking here.


© 2005, The Arizona Republic