http://www.JewishWorldReview.com | Before leaving for its August recess, Congress provided strong reminders that fiscal conservatives have little to cheer about Republican rule.

The transportation bill demonstrated spending indiscipline. The energy bill demonstrated market interventionism run amuck.

The federal government got into the transportation business in a big way to build a federal highway system. Knitting the country together with a smoothly flowing road system was a justifiable federal activity.

Maintaining that system would be a justifiable federal activity today. But the transportation bill these days consists primarily of subventions to state and local governments for local transportation projects. As such, it violates one of the fundamental principles of federalism: a higher level of government shouldn't usurp what a lower level of government can do.

Right now, the transportation bill is a political shell game. The federal government collects far more in gas taxes than it needs for truly federal activities. Local governments get funding for projects without having to raise the money for them. And federal politicians get credit for bringing home the bacon.

Lately, the politics have become increasingly transparent and shameless. There's an increasingly large number of earmarks, in which members of Congress designate money for specific projects in their state or districts. The bill just passed has some 6,000 of them.

There's a tradition of pointing to the earmarks in other states as pork. But the real issue isn't pork. It's the federal government doing something that should be a state or local responsibility. And you don't have to look beyond the borders of Arizona for a multitude of examples.

Why, pray tell, is it a federal responsibility to build a bicycle-pedestrian bridge at McDowell and 35th Avenue in Phoenix, or a foot bridge to connect trails across the western bank of Tempe Town Lake?

Now Democrats participate just as enthusiastically in this spendingfest.

But Republicans are supposed to believe in spending discipline and the principles of federalism. Moreover, the practice of earmarks has rapidly escalated under Republican rule.

Americans spend over $700 billion a year on energy. That's a big enough market to provide all the incentives necessary to produce it or to find cheaper or more reliable ways to make and deliver it.

And market mechanisms are working. In part as a protection against market volatility, U.S. businesses have retooled and now use less energy per unit of economic output. As a result of rising gas prices, consumer preferences have shifted from large SUVs to more fuel-efficient vehicles.

Moreover, the experience of the federal government attempting to shape fuel mixes is not encouraging. For example, it dumped billions into the dry hole of synthetic fuels.

It might be a useful exercise for the federal government to identify barriers it has created to energy production and consider whether to ease or modify them. But there is very little of that in this energy bill.

Instead, it offers subsidies for every form of energy known to man or his imagination: oil, natural gas, ethanol, nuclear, solar, hydroelectric, hydrogen, clean coal, wind, biomass and geothermal.

These measures are intended to increase energy supplies, which would reduce prices and encourage consumption. Yet the bill also tries to stimulate conservation through regulation and incentives.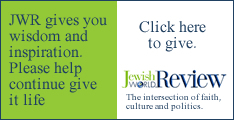 Arizona's congressional delegation offered honorable exceptions to the Republican abandonment of principle. Our two senators, John McCain and Jon Kyl, voted against both the transportation and energy bills, as did Congressman Jeff Flake. Rep. John Shadegg joined them in voting against the transportation bill.

But, as a general proposition, the national Republican Party is increasingly a lost cause. Federal spending under consolidated Republican rule with President Bush continues to grow more than twice as fast as it did under divided government with President Clinton.

There remains an important difference between the parties regarding taxes.

Republicans want to cut them and Democrats want to raise them.

But with respect to spending and market interventionism, there's not enough of a difference between them to be worth fighting over.