Jewish World Review August 22, 2005 / 17 Av, 5765
Plan well: Remarriage not necessarily a greener pasture
By Jan L. Warner & Jan Collins


http://www.JewishWorldReview.com | Q: Six years ago, my husband and I divorced after 48 years of marriage, and both of us remarried. Unfortunately, his second wife fell on their honeymoon, was hospitalized, had a stroke and, after spending the better part of three years in a nursing home, died.

Because she had few assets and little income, my former husband wound up footing most of her nursing home bills that, with stock market losses, obliterated his share of our assets.

My second husband, who was as healthy as a horse and five years my junior, was diagnosed with Alzheimer's disease two years ago. The illness has taken its toll rather quickly, and he is now in a nursing home because I am no longer able to care for him at home. I am estranged from my two children, who are still peeved because I divorced their father. I was pretty much at my wit's end until my former husband and I began talking. We now talk to each other daily, see each other for dinner, and get along better than we did when we were married. In all likelihood, my second husband's illness will devastate me financially because he refused to do any planning, and my share of the divorce settlement is in jeopardy.

My former husband and I, both in our late 70s, have learned that we left too many questions about our relationship unanswered when we divorced and were ignorant about the pitfalls of remarriage. We now realize that our lawyers were quite oblivious to the problems that would be facing us in our waning years and did not counsel us about our long-range needs. Don't get me wrong! I am not blaming anyone, but just stating facts. Even though my ex and I both know there is no solution to the dilemma in which we now find ourselves, I hope you will print this letter to let your readers know the grass is not always greener.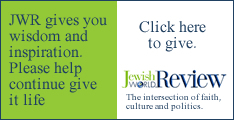 A: With the aging population growing by leaps and bounds, consideration of the financial risks attendant to remarriage in later years is essential, but often lacking. Matrimonial lawyers who represent elderly clients, not to mention clients with elderly parents or disabled children, must take a proactive role in helping to plan for post-divorce issues — skills that many lawyers do not have. As you have learned, it's not just at the time of divorce that these important questions raise their ugly heads. It is also at the time of remarriage and, in some instances, cohabitation.

Here are just some of the areas where expertise and planning are needed before divorce, remarriage or cohabitation:

Clearly, there are many more issues, but these underscore the need for matrimonial lawyers to pay attention to and understand the long-term problems of their clients, and to advise them appropriately. It is also very important for those seniors who decide to divorce to educate themselves — before the fact — about the basics and then insist that their lawyers factor these important issues into the equation to make sure those seniors receive proper advice.
Every weekday JewishWorldReview.com publishes what many in in the media and Washington consider "must-reading". Sign up for the daily JWR update. It's free. Just click here.
JAN L. WARNER received his A.B. and J.D. degrees from the University of South Carolina and earned a Master of Legal Letters (L.L.M.) in Taxation from the Emory University School of Law in Atlanta, Georgia. He is a frequent lecturer at legal education and public information programs throughout the United States. His articles have been published in national and state legal publications. Jan Collins began co-authoring Flying SoloŽ in 1989. She has more than 27 years of experience as a journalist, writer, and editor. To comment or ask a question, please click here.
© 2005, Jan Warner