Jewish World Review August 15, 2005 / 10 Av, 5765
Should we go for survivor annuities?
By Jan L. Warner & Jan Collins


http://www.JewishWorldReview.com | Q: My husband and I are in our late 50s. We just completed educating our youngest child and find that we have a well-deserved raise in available income and resources. Both of us still work and intend to continue for a few more years. We have a comfortable home, some investments, pensions, 401ks and other assets that we want to make sure last us. We have little debt.

We purchased long-term care insurance several years ago, and we dropped most of our life insurance that we had purchased to make sure that if one of us died early, the other would be able to provide educations for our children. Our wills, powers of attorney and health directives are in order. Our question deals with our pensions: at retirement, should we opt to not take survivor annuities (and each of us receives greater pay for our lives) or another alternative? We have been advised both ways as we continue our planning process.

A: It appears that you have done all of the right things, thus far. Your question deals with an issue that faces every married individual who will receive a defined benefit pension at retirement.

The choice is whether you should take a "single life annuity," which will provide maximum monthly payments until the death of the retired worker, or a "joint and survivor annuity," which will pay a lesser amount until the death of the retired worker and then continue to make payments in a set amount to the surviving spouse of the retired worker.

The choice of taking the joint and survivor alternative and receiving lower monthly payments while both of you are alive is sort of an insurance policy that guards against the risk that if you die before your spouse, you will be able to leave your spouse with more income. The trade-off of taking a lesser amount each month during your life depends your economic situation, including your projected need for more income during your lives to pay for your standard of living, the size and growth rate of your assets, your health and expected life expectancies. For example, if one of you was ill and did not expect to live to life expectancy, then a survivor annuity would be the better choice. Or, if both of you did not work, if you have small resources, and if there would not be enough income to take care of the survivor, the survivor annuity could be the better choice.

Employee Retirement Income Security Act of 1974 (ERISA), the federal law that governs pensions, promotes the protection of the surviving spouse by requiring those employers that fund these defined benefit pensions to not only offer joint and survivor annuities, but also to require plan recipients to get the written consent of their spouses before opting a single life payout.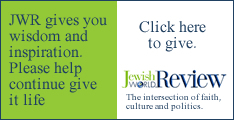 Some of the reasons not to choose survivor protection may include 1) the spouse having sufficient economic protections for the future (like large resources and/or their own retirement); 2) an expectation that the spouse will predecease the recipient; and, in some instances, 3) a poor relationship with the spouse. In marriages where the recipient is much older than the spouse, a survivor annuity may make sense if the rest of the economics work out.

The decision whether to take a survivor annuity cannot be made in a vacuum. All economic aspects of a married couple's lives should be examined and, with professional advice from a certified public accountant or certified financial planner, projections into the future should be made. This is an important decision, yet some folks don't make it until retirement is upon them. Some couples take the higher-paying life annuity and either invest the incremental difference each month or purchase life insurance for the survivor.

Since there are so many alternatives and since a bad choice may jeopardize a surviving spouse's economic security, early and quality planning with professionals is your best bet.
Every weekday JewishWorldReview.com publishes what many in in the media and Washington consider "must-reading". Sign up for the daily JWR update. It's free. Just click here.
JAN L. WARNER received his A.B. and J.D. degrees from the University of South Carolina and earned a Master of Legal Letters (L.L.M.) in Taxation from the Emory University School of Law in Atlanta, Georgia. He is a frequent lecturer at legal education and public information programs throughout the United States. His articles have been published in national and state legal publications. Jan Collins began co-authoring Flying SoloŽ in 1989. She has more than 27 years of experience as a journalist, writer, and editor. To comment or ask a question, please click here.
© 2005, Jan Warner