Jewish World Review August 12, 2005 / 7 Av, 5765
Common sense needed in subway searches
By Ed Koch


http://www.JewishWorldReview.com | There is controversy today, from both sides, on the issue of the random searches of baggage carried by passengers on mass transit lines in New York City.

NYC Police Commissioner Ray Kelly defends the practice. He believes that random selection — e.g., every 5th person on one day, 7th on the following day and 10th on the next day — is lawful.

However, the New York Civil Liberties Union is initiating a lawsuit in support of its position, that no search, even at random, is permissible, unless there are reasonable grounds for suspicion relating to each person searched.

Those who oppose these searches regard themselves as defenders of the U.S. Constitution. They point to the Fourth Amendment, which is intended to protect Americans from unreasonable search and seizure by the government, and to the Fourteenth Amendment, which requires the government to provide equal protection under law for every U.S. citizen. Both amendments are violated, they say, by police searches that are not based on reasonable suspicion.

Those who support the current search policy believe that in the wake of the recent subway and bus attacks in London, which resulted in 56 deaths and 700 injuries, concerns about national security require balancing private rights and public safety, especially when the country is at war with an enemy that has threatened to kill us unless we submit to their demands. Ayman al-Zawahiri, the second in command of al Qaeda has threatened mayhem in the U.S., Great Britain and other countries, unless those countries change their foreign policies to ones acceptable to al-Qaeda..

Recently he said, "What you have seen in New York, Washington and Afghanistan, are only the initial losses," referring to the Sept. 11, 2001, attacks on the United States for which al Qaeda claimed responsibility. He added, "If you continue the same hostile policies you will see something that will make you forget the horrors you have seen in Vietnam."

There are those, myself included, who support the searches but who believe that random searches are not adequate, especially if conducted arbitrarily by the numbers. Such a policy could lead to a scenario where four men in age group 17 to 40, conversing in Arabic, are skipped over and a 70-year-old lady, next in line, is targeted for a search of her Macy's shopping bag.

I believe, using that example, that all four Arab males carrying knapsacks should have their bags searched. In the best of all worlds, I would rely on the professional instincts of good cops to determine who should be searched. As a result of training and instinct, professional law enforcement personnel should have a greater ability to observe and pick out the suspicious individual, but when based on instinct, such sensitivity would not reach the level of suspicion required in a criminal case to support the introduction in court of contraband found.

But this is not the best of all possible worlds so, regrettably, there will be among those conducting these searches, racists, and those lacking good judgment.

Therefore, we must have appropriate standards to protect the public in its right to be secure from unreasonable searches and still allow professional law enforcement personnel to keep people safe from harm — terrorism in any form and particularly its worst form, the suicide bomber. Furthermore, to protect the rights of the searched individual, the searchers should be required to fill out a form stating the reasons that caused them to conduct the search.

We know that most suicide bombers around the world have been Arabs and members of the Southeast Asian community, with the common thread of being Muslims. I believe that the Western world is in a war of civilizations that is being waged against it by Muslim fanatics. The terrorists want to re-establish the Islamic Caliphate that would bring all Muslim countries under one government, as was the case near 500 years ago, and bring into this Caliphate all the countries, ranging from Spain — once occupied by the Muslim Moors — across Africa through the Middle East and ultimately including Indonesia.

While a majority of Muslims, who are approximately 1 billion, 400 million worldwide, as is constantly stressed by President George W. Bush and Prime Minister Tony Blair, are peaceful and not part of the worldwide terrorist effort led by Osama bin Laden and other terrorists, a substantial number of Muslims, possibly numbering in the hundreds of millions, are supporters of terrorist activities and view suicide bombers as martyrs going straight to heaven for immediate reward.

It was the general manager of Al-Arabiya, one of the Arab world's TV news channels, active in the world of Islam, Abdel Rahman al-Rashed, who recently said "It is a certain fact that not all Muslims are terrorists, but it is equally certain, and exceptionally painful, that almost all terrorists are Muslims."

This terrorist threat to Great Britain caused Prime Minister Blair to announce the intention of his government to enact unprecedented legislation that is directed at those who came as refugees, immigrants or are naturalized citizens and support the goals and activities of terrorists in Great Britain. The legislation would permit the expulsion of anyone in those groups who spreads racial and religious bigotry, and the expulsion of those, including clerics using mosques and madrasses, inciting such hatred and support for terrorism. Blair has announced that through administrative measures and law, the deportation of those who violate the new laws against terrorism will be speeded up. Appeals by defendants from adjudications of guilt will have to be taken from abroad.

There are those who ask, "Why single out adherents of Islam for special scrutiny?" The answer was long ago given by Willie Sutton, a bank robber in the U.S., who when asked, "Why do people rob banks?" replied, "Because that's where the money is." In seeking to protect our nation against terror and mass murder, we should give special attention to adherents of Islam because tragic experience has shown that almost all terrorists come from the Muslim community, and common sense requires it. When the Irish Republican Army was engaged in terrorism, the British directed their law enforcement efforts at Irishmen and not at other ethnic groups when seeking to prevent I.R.A. violence.

I am delighted that the New York Civil Liberties Union has decided to challenge the NYPD random search program. The case will surely ultimately be decided by the U.S. Supreme Court and someone urging support for the search program might offer the following argument: "Your Honors, a stop-and-search program should permit law enforcement personnel to take into consideration, among other indicia, that of appearance, leading the officer to believe he is dealing with a Muslim, perhaps an Arab or someone from the Southeast Asian community, who currently overwhelmingly make up the terrorist groups acting worldwide today. Other indicia used in profiling a possible terrorist might include exhibited nervousness while in line, perspiring when others do not, wearing out of season clothing, e.g., a coat in the summer, and other relevant factors determined by experts on terrorism. The use of race or ethnicity, along with other appropriate indicia, is exactly what five U.S. Supreme Court judges, including the most liberal, upheld in a recent case before this court, deciding admission to a university could include a race-based preference when making the decision if other indicia were also considered by university authorities."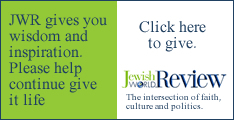 Justice Sandra Day O'Connor wrote in that case, "We expect that 25 years from now, the use of racial preferences will no longer be necessary to further the interest approved today."

G-d willing, terrorism will end in an even shorter time period. In the meanwhile, we must do whatever is reasonable and responsible to protect the safety and peace of mind of the public needed to live one's daily life. To not take this appropriate action would consign us to a permanent state of unrelieved daily terror when traveling by train or plane.

More appropriate than any words of mine are those of Justice Jackson who said in 1949, "There is danger that, if the court does not temper its doctrinaire logic with a little practical wisdom, it will convert the constitutional Bill of Rights into a suicide pact." The U.S. Supreme Court as presently constituted or changed by one or two new prospective members, will not let that happen.

Tony Blair was equally cogent just a week ago when he said in making public his government's new approach to fighting terrorism: "The new grounds will include fostering hatred, advocating violence to further a person's beliefs or justifying or validating such violence…Even under existing grounds, however, we are today signaling a new approach to deportation orders. Let no-one be in any doubt. The rules of the game are changing."
Every weekday JewishWorldReview.com publishes what many in in the media and Washington consider "must-reading". Sign up for the daily JWR update. It's free. Just click here.
JWR contributor Edward I. Koch, the former mayor of New York, can be heard on Bloomberg Radio (WBBR 1130 AM) every Sunday from 9-10 am . Comment by clicking here.
© 2005, Ed Koch