http://www.JewishWorldReview.com | FROM: MICHAEL GRAHAM (codename "Nutjob")

TO: MY NEO-CON, ZIONIST MASTERS IN THE VAST, RIGHT-WING CONSPIRACY (codename: "Karl Rove")

RE: CINDY SHEEHAN, WAR PROTESTOR AND LOVING MOTHER

Dear Gentleman (and Condi),

I am writing to acknowledge receipt of your secret orders to my fellow conservative commentators to "smear" (Salon.com) and "make a joke of" (Atlanta Journal-Constitution) Cindy Sheehan, the grieving mom holding vigil outside President Bush's home in Crawford, TX.

I regret to inform you that I cannot fulfill this mission. And no, it's not because the check from the White House didn't clear. That was Armstrong Williams…

I am unable to join the angry chorus of conservative commentators attacking Ms. Sheehan for camping out at the Crawford ranch. Michael Moore? Sure, I'll bludgeon his logic-free lunacy any day of the week. Howard Dean? I will not hesitate to attack him in the most mean-spirited manner of all: quoting him accurately.

But I cannot do the same to Cindy Sheehan, whose son Casey re-enlisted to fight in Iraq, and who died after volunteering for a rescue mission to save other soldiers. I'm sorry. I can't find it in my heart to hurt her any more.

I cannot, for example, join the many critics who dismiss Ms. Sheehan an irrational "Moveon.org left-winger." Is it true that she parrots the looniest of left-wing conspiracy theories, that she wants to meet with the president so he can "tell me that my son died for oil. You tell me that my son died to make your friends rich. You tell me my son died to spread the cancer of Pax Americana, imperialism in the Middle East?"

Well, yes.

And, yes, it would be very easy to challenge her with the obvious question "If the war was for oil, then why don't we have it? Why are we paying $2.50 a gallon for gas?"

But I'm not the person to do that.

Is it true that, as some charge, she's a knee-jerk Bush basher exploiting her personal tragedy to make outrageous charges against the president?

OK, so calling President Bush a "murderer" and "That lying bas****" might, technically speaking, be viewed as bashing. So, too, her comments that: "My first born was murdered… Yes, he was killed for lies and for a PNAC Neo-Con agenda to benefit Israel. My son joined the army to protect America, not Israel…my son, my family, this nation and this world were betrayed by George Bush."

So she's not going to be a guest speaker at the Israeli Embassy any time soon…

And speaking of Israel, some right-wingers have suggested that there might be a hint of anti-Semitism in Ms. Sheehan's obsession with "neo-conservatives" (liberal for "Jews") at the Project for a New American Century. They sense bigotry in her repeated references to "George Bush and his cabal of neocons" and her demands that the president "get America out of Iraq and Israel out of Palestine."

But I'm not going to call Cindy Sheehan an anti-Semite, even if (as the New York Sun reports) the webpage supporting her mission, Crawford Peace House, includes a photo depicting the entire state of Israel as "Palestine."

Sorry, guys. Let someone else call her names, not me.

I think, in this case, I'm going to have to abandon the vast right-wing conspiracy and stand with a group whose membership means for more to me: Family.

When I read the email Ms. Sheehan received from her 21-year-old surviving son Andy, imploring her "to come home because you need to support us at home," that is a message I can support. When Casey's aunts, uncles and grandparents beg her to stop demeaning the legacy of his heroism and service to his country, they speak for me, too.

When I see Cindy Sheehan, in her floppy hat roaming a dusty, Texas roadside, I don't see politics or posturing or war protesting. I see a parent, like me. I try to imagine how I would feel if one of my four children were taken from me. How would react after standing by the grave of one of my two sons?

I think I would go insane.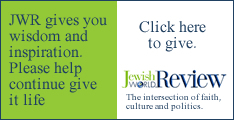 Yes, it's true that Ms. Sheehan has already met with the president and yes, she said positive things about him at the time and yes, the media has arbitrarily declared her an expert on a war she clearly doesn't understand and yes, she's doing to her own son's memory what the terrorist insurgents did to his body, yes, yes, yes.

But what do you expect? She's suffered what, for me, would be an unimaginable, unbearable loss. The real news in the Cindy Sheehan story is that there aren't 1800 more of her standing outside the gates in Crawford.

What I find incomprehensible is that 1800 other mothers and fathers somehow found the strength to bear their loss with dignity and respect for the legacy of their sons. That is a story worth commenting on.

Not Cindy Sheehan. She's just crazy. Like I probably would be.

Still working on my photo spread of Nancy Pelosi in an embarrassing state of undress with George Soros, I remain,

VRWC Member #007,

Michael Graham