Jewish World Review Agust 11, 2005 / 6 Menachem-Av, 5765
Mirror, Mirror tell us who is the most arrogant of all
By Monica Crowley
http://www.JewishWorldReview.com | The French seem to find all kinds of interesting ways to fill their days: coddling the world's dictators, selling banned technologies to rogue regimes, and, of course, their favorite pastime: stabbing the United States in the back.

But when not doing any of those choice activities, the French are apparently doing something else they do best: admiring themselves!

According to a new poll, eight out of ten French people check their looks in the mirror at least once a day and say they like what they see. French men are a little more content than the women — with 88 percent of them liking the way they look, compared to 73 percent of women.

French President Jacques Chirac is in this group, I'm sure, with the way he preens in front of the cameras, perfectly groomed, as he sticks it to the U.S. and makes fun of the British.

Only fifteen percent of the French polled are on a diet, and while forty-two percent said they wanted to lose weight, most of those said it was for health concerns and not because they felt they were too fat.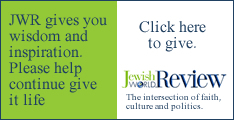 Of course not.

The French look in the mirror and see perfection staring back at them. Some might say that's healthy self-esteem. I say they're delusional. The French are still dining out on the empire they lost three-hundred years ago.

This Napoleonic arrogance has got to go.

The French certainly do like themselves — which I guess is a good thing — since very few others around the world feel the same way about them.
Every weekday JewishWorldReview.com publishes what many in in the media and Washington consider "must-reading". Sign up for the daily JWR update. It's free. Just click here.
JWR contributor Monica Crowley co-hosts MSNBC's Connected Coast to Coast, which airs on the network daily at noon and 5 pm EST. Comment by clicking here.

07/27/05: A case for profiling
07/20/05: Flip-Flop Flap
06/24/05: An indecent interview

© 2005, MSNBC