http://www.JewishWorldReview.com | I hate to be the one to break this to you, but blackberries and blueberries aren't just for pies and cobblers anymore.

The BlackBerry was one of the first PDAs (personal data assistants) that combined cell phone, walkie-talkie, e-mail and GPS technology with an electronic calendar all into one gizmo. BlackBerries were first used by spies and secret agent types, and then trickled down to wannabes with cash in their pockets.

Now comes the BlueBerry, the StrawBerry, and the GooseBerry, brightly colored simplified versions of the BlackBerry, marketed to 8- to12 year olds. Some kids consider them back-to-school necessities, right up there with glue sticks, safety scissors and a new tattoo.

I caught up with a kid hovering over a BlueBerry and asked what the deal was. 'You seem young to be tracking your life on a BlueBerry, ' I said. 'Is that thing necessary? ' The kid looked at me like I had asked if Harry Potter could do magic.

'It is completely essential, ' he said. 'My mother used to keep track of my schedule when I was younger, but life was simple when I was 18 months old. Back then I only had Kiddie Gymboree, Guppie Swim Class, Mommy and Me Play Group, Nutty for Nature Symposium and Mon Genie French lessons. I really didn't need my own PDA until I was about 4. '

'What about when you were 2 and 3? '

'There was a lull in activity during the potty-training years. My Scooby Doo training pants phase was the last time I remember spending three consecutive days at home. '

'What happened once you were trained? '

'Scheduling picked up again. I entered the fine art phase. '

'You mean the art classes, dance lessons, piano lessons? '

'Yeah, theater auditions, museum tours, chorus groups. Would you excuse me, I have an incoming call. Yeah, OK . . . thanks Mom. '

'Your mother? '

'I have a 30-minute break tomorrow because my drum lesson was canceled, but she said not to plan anything as we'll use that time to have my teeth cleaned and finish the works of Shakespeare for my language arts class. Activities really pick up at my age. '

'And you're'

'Eight, actually 8 and 1/2. '

'You have free time after school, don't you? '

'Take a look at my Thursdays, lady. I have student government before school, math enrichment after school, then SAT study session from 4 until 6. It's never too early to prepare for college. '

'When does your family have dinner together? '

'It's scheduled in here somewhere. Oh, here it is. We're doing family dinner the fourth Thursday in November. '

'Great. When do you get play time? '

'I play all the time. I play piano, I play drums, I play soccer. '

'No, I mean real play time. You know, just doing nothing, hanging out, riding bikes with your buddies? '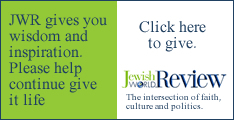 'I have 10 minutes free on Fridays between 5:55 and 6:05. I'll text message the kids on my contact list and see who is available. '

The kid began scrolling through menus on his BlueBerry, then scrunched his face and gave me a funny look.

'What's the matter? ' I asked.

'Lady, the time I spent talking to you just threw my schedule out of whack for the next three days. '

'Sorry, kid. Why don't I make it up to you with a blueberry pie? That's the best kind of blueberries — smothered with sugar and sandwiched between flaky crusts. '

'OK' he said. 'I've got some free time in February. '
JWR contributor Lori Borgman is the author of , most recently, "Pass the Faith, Please" (Click HERE to purchase. Sales help fund JWR.) and I Was a Better Mother Before I Had Kids To comment, please click here. To visit her website click here.
© 2005, Lori Borgman