http://www.jewishworldreview.com | JERUSALEM — The Central Bus Station here could be called Israel's crossroads. From its hub on the city's main thoroughfare, Jaffa Street, one can catch a coach to virtually every region of the country at almost any hour of the the day and late into the night. During the week, it's a whirl of activity, as tourists mix with locals coming into and out of the city. But on Friday afternoons, the pace increases. With the Sabbath approaching, there is increased pressure to get to one's destination on time — before the entire bus system shuts down for the weekend.

On a recent Friday afternoon, I found myself at the Central Bus Station. I was headed to the home of old friends who live a half-hour drive from Jerusalem, in the settlement of Hashmonaim. As soon as I arrived at the station, it became evident that I had missed the last bus to their area. I silently cursed myself for not confirming the bus schedule on the Internet that morning — and immediately began making calculations.

If I rushed, I could make it to my local grocery with just enough time to prepare some food before the Sabbath. Dejected by the thought of spending the Sabbath alone, I hailed a cab and directed him to take me to my home in Jerusalem's Katamon neighborhood.

The driver turned on the meter, and I sighed and explained that I'd planned to visit Hashmonaim for the weekend, but had missed the last bus.

"I can take you there, no problem," was his response.

I wasn't so sure. A trip by taxi to my friends' home was quite a bit more than I could afford.

The driver pulled over and called the dispatcher.

Driver: How much is the fare from the Central Bus Station to Hashmonaim?

Dispatcher: It's next to Modiin.

Driver: I know that. How much is it?

Dispatcher: 140 shekels.

The amount was indeed the going rate, but a ridiculous sum for me to spend for a weekend trip that I could easily postpone. I mentally calculated that based on my finances and desire to get to Hashmonaim at that moment, I was willing to pay a considerable amount, but not quite what the dispatcher was quoting.

Driver to Sarah: See, it's only 140 shekels.

Sarah: I'm sorry. I really can't pay more than 100 shekels.

Driver [thinking I'm trying to bargain]: I'd do it for 130.

Sarah: No, really, I can't pay more than 100 shekels for this. It's too much. Sorry.

At that point I called my hostess on my cell phone to tell her that I'd have to come another time. The driver started talking to someone on his cell phone. Just as I was apologizing to my friend for not being able to make it, the driver said "No! You can go! 100 shekels is OK!"

At first I thought that I'd successfully bargained without even trying. But it turned out that he'd found another driver who was willing to take me to Hashmonaim for 100 shekels. I was confused. Why would any driver take only 100 shekels to go to Hashmonaim, when the going rate was 140? And why was this driver willing to give up the fare he'd otherwise earn for taking me to Katamon?

The driver explained, but I just couldn't wrap my mind around what he was saying.

We pulled up at a bus stop a couple of blocks from the Central Station, and called the other driver to tell him where we were. I started to get out of the taxi, to wait for this other guy.

"You stay in here," the driver said. "You won't recognize which taxi is your new driver. I'll stay here with you to make sure you get on your way all right."

Sarah: Thank you very much. This is very nice of you.

Driver: I want to make sure you have a nice Shabbat with your friends. Not everything in life is about money.

So, this middle-aged driver sat and waited with me for a good five minutes while we waited for the other cab. Meanwhile, some people from the bus stop came over to inquire about taking the taxi to their destination, and the driver told them "I'm not available." To make sure I had a nice Sabbath, he not only gave up his fare to Katamon, he also gave up these other fares.

Finally the other taxi pulled up, and my driver wished me a "Shabbat shalom".

"Let me pay you something," I said, "for the time you spent."

He said "OK, whatever you think is reasonable," and I gave him 15 shekels, a little more than half of what he'd gotten had we gone all the way to Katamon. I wished I could give him 100 shekels, too. I thanked him profusely and said "tizkeh l'mitzvot [may you merit many good deeds]."

The driver in the new taxi was a young guy. I sat in front, hoping he was talkative so we could converse on the way. It's a good 25 minutes or so to Hashmonaim.

The new driver's name was Yaron, and he was indeed a talkative, friendly fellow. He explained to me what had happened. It's still hard to believe.

Yaron heard the first driver ask the dispatcher about the fare to Hashmonaim, and when Yaron heard the answer on the radio, he knew that probably the passenger wouldn't want to pay that much. But Yaron lives in Modiin and would have to drive home pretty soon for the Sabbath himself, anyhow. He's not Sabbath observant, he told me, but his wife is.

He went on to explain that it's against taxi etiquette to offer a lower fare over the radio, since then the passenger would hear that another driver wants the fare, and it would start a bidding war. So he used his cell phone to call my driver, and privately offered to take me to Hashmonaim for whatever I was willing to pay.

"Wouldn't you earn more by staying in Jerusalem for another couple of hours?" I asked. "There are all those people there who need rides before the Sabbath. I don't understand how this is cost-effective for you, going home early."

"It's nothing," Yaron said. "I want to get home early to see my kids. They've been in Be'er Sheva all week visiting their grandmother, and I can't wait to see them. This way, you have a nice Sabbath and I get to see my kids earlier."

Yaron and I spent the drive talking about the differences between how Israelis view religion versus how American Jews view it, our conversation punctuated by phone calls from his 6-year-old on the speaker phone. It was one of those great discussions where what matters isn't that you agree or disagree, but that both people in the discussion are nice, and respectful, and want to learn more.

Yaron drove me straight to my hosts' door, where their 11-year-old daughter came out to welcome me and give me a hug. Yaron smiled.

"How much did you and the other driver work out that you'd pay?" Yaron asked.

I realized that he'd never heard me offer 100 shekels. He'd really meant it when he said that he'd take me for whatever I was willing to pay.

I took out two 50-shekel bills and gave them to Yaron.

"Shabbat shalom," I said.

"It was very nice to meet you," Yaron replied. "Shabbat Shalom."

Yaron drove away.

And I did indeed have a very nice Sabbath.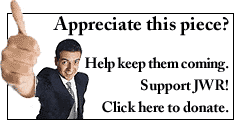 © 2004, by the owner of chayyeisarah.blogspot.com. Reprinted with permission of the author.