<!- end inthis -->
Paul Kane Archives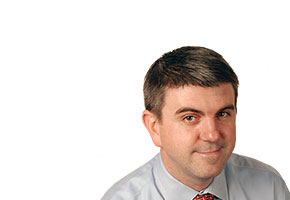 • 07/22/20House conservatives challenge Rep. Liz Cheney, question her loyalty to Trump
• 05/11/20Caution dictates how tradition-bound Senate adapts to coronavirus pandemic
• 04/24/20Can-do congress when needed? Elaborate system devised allowing 400 lawmakers to vote on the $484 billion emergency relief bill and creation of a special oversight panel
• 04/14/20 House delays return until at least May amid coronavirus pandemic
• 04/12/20 Traditional elements of politics - rallies, door-to-door outreach, fundraising - are frozen in place amid stay-at-home orders. How lawmakers are getting around it
• 03/17/20: Congress reviewed its doomsday plans after 9/11. It never envisioned a threat like the coronavirus
• 03/17/20: Senate faces criticism for defying latest coronavirus guidance on gatherings
• 03/15/20: Unlikely pair of Pelosi and Mnuchin join forces as Washington's crisis negotiators
• 03/11/20: Congress in grip of confusion, fear over coronavirus unsure whether to stay or go
• 03/09/20: After years of losing suburban support, Republicans try to stop the bleeding
• 03/02/20: Sessions seeks to return to the Senate and all wonder how Trump will handle
• 02/24/20: Harry Reid Rails against Trump, bemoans broken Senate and makes peace with Romney
• 02/20/20: Ignored barking: 25 years on, Blue Dog Dems celebrate milestone but stand alone
• 02/12/20: Romney says he wants to be a GOP team player; offers Dems advice on how to win
• 02/11/20: After impeachment fight, political battle shifts to effect on Senate campaigns
• 01/31/20: Silent Speaker? No, Pelosi, impeachment instigator, isn't hiding
• 01/24/20: Senators walk to stay focused or pass time with fidget spinners
• 01/13/20: Pelosi and McConnell impeachment showdown: Don't confuse power with outcome
• 10/24/19: Expecting a 'sea change' on impeachment? Here's one reason it's not likely
• 08/19/19: With a divided Congress, reports of the filibuster's demise might be premature
• 06/11/19: Dems on defensive as abortion foes wonder if party tolerates their views
• 06/04/19: Facing 'Grim Reaper' McConnell, Dems experience a role reversal from eight years ago
• 05/23/19: Veteran Dems making sure there will be no Trump impachment --- and for good reason
• 05/20/19: It's no accident: Few Dem endorsements
• 05/13/19: Trump may well let the Dems out-maneuver themselves
• 04/08/19: Pelosi outlines a path to victory for House Democrats in 2020 --- and guarantees it
• 04/04/19: Republicans change Senate rules to speed nominations; leaders trade charges of hypocrisy
• 03/25/19: Hoyer delivers strong defense of US-Israel alliance in veiled rebuke of Muslim Dem pol Omar
• 03/11/19: After a week of Twitter spats, the Dem caucus does some soul searching
• 03/07/19: Dem divide over toxic Muslim pol's remarks tests Pelosi's ability to unify caucus
• 03/04/19: House Dems struggle to break through when it's all Trump, all the time
• 03/01/19: Cummings and Meadows have almost nothing in common --- except a friendship
• 02/22/19: Dems now searching for candidates with a fresh face and interesting backgrounds that are short on legislative voting records
• 02/11/19: Pelosi and Dingell rivalry reflects the evolution of the Dem Party
• 01/07/19: Why Congress isn't feeling the pressure for a fast deal to end the shutdown --- yet
• 11/19/18: DEMS DEUX? Donkeys' reckoning, gamble
• 11/06/18: If Dems seize House, expect creation of political whiplash, more division
• 10/23/18: Regardless of who wins the House, massive turnover is ahead
• 10/19/18: Republican candidates rely on stealth campaigner George W. Bush
• 10/04/18: The Senate's two faces: A day marked by bipartisan achievements and character attacks
• 07/02/18: Plenty of drama is coming on Supreme Court nominee --- but not in Senate questioning
• 06/28/18: Powerful Dem's loss divides, stuns about the future of party leadership
• 06/27/18: Crowley's loss leaves gaping void for next generation of Dem leaders
• 03/22/18: How Senate Republicans could cause trouble for Trump's latest Cabinet nominees
• 02/06/18: Paul Ryan's defense of FBI sets him apart from loudest voices within GOP
• 12/02/17: If Cotton moves to the CIA, it would say a lot about how the GOP star views his party's future
• 11/02/17: Senate Majority Leader Mitch McConnell finally has something to brag about: Conservative judicial appointments
• 08/29/17: In the Year of the Deciding Vote, one Dem's corruption trial could change the Senate --- or not
• 08/28/17: President is distancing himself from Hill GOPers to inoculate himself from blame for midterm losses. He may be helping Dems take the House
• 07/27/17: GOP senators warn Trump that getting rid of Sessions would be terrible move
• 05/30/17: Rahm Emanuel on Dem problems: 'You're not going to solve it in 2018'
• 05/29/17: Sen. Lindsey Graham: Comey needs to be 'held accountable' over Clinton investigation decisions
• 05/29/17: Montana election proves liberal outrage isn't enough
• 03/22/17: Gorsuch steals Dems' line of attack
• 02/27/17: 'All politics is local'? Not any more
• 02/01/17: Fight over Supreme Court nominee could forever change the nature of ... the Senate
• 01/23/17: A possible cushion for Trump's Cabinet nominees: Dems with elections in 2018
• 01/12/17: Trump outsmarts Dems and their media sycophants yet again
• 01/11/17: Rubio is the man to watch in Tillerson's confirmation hearing
• 11/08/16: Sometimes even the best Senate candidates can't win
• 07/14/16: The likely end of vice presidents as congressional emissaries
• 05/02/16: Is the 2016 election about to change again? Dem Schumer, a one-man super PAC?
• 03/31/16: And now for some good newsCan Trump become so unpopular that Dems take back the House?