Jewish World Review July 28, 2005 / 21 Tammuz, 5765
Border reforms must reconcile U.S. labor needs
By Robert Robb
http://www.JewishWorldReview.com | The United States needs an immigration policy it is willing to enforce, and then to enforce it.

The immigration reform legislation announced 2 weeks ago by Sens. John Cornyn, R-Texas, and Jon Kyl, R-Arizona, meets that test. But it does so in a way that is suboptimal for the country's economic performance.

The Cornyn-Kyl bill is far more comprehensive, and serious, about enforcement than the rival immigration reform bill introduced by Sens. John McCain, R-Arizona, and Ted Kennedy, D-Massachusetts. Arizona Republican congressmen Jeff Flake and Jim Kolbe are also sponsors of the McCain-Kennedy approach.

Cornyn-Kyl substantially augments the border patrol, expands immigration detention beds and increases legal resources for processing deportations. Even more importantly, it moves aggressively toward workplace enforcement. All employers would have to verify Social Security numbers in real time.

The Social Security Administration would have to develop and issue a new, less-forgeable Social Security card. Agents devoted to workplace enforcement would be dramatically increased and penalties stiffened.

Those who support a liberal immigration policy scoff at border and workplace enforcement efforts, saying that the key is to dry up illegal immigration by meeting the demand for it through legal channels. But even if this is true, post 9/11, the United States should not leave in place a vulnerable, porous border or an indifferent attitude toward compliance with immigration laws. Border and workplace enforcement are now a security as well as an immigration policy issue.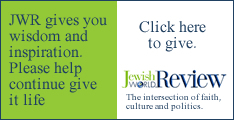 In the age of terrorism, the United States needs to get as firm a control as possible over who is in our country. What was once arguable immigration policy is now necessary security policy.

The Cornyn-Kyl bill is less solid regarding meeting the need for unskilled labor in the United States.

Cornyn-Kyl is obviously crafted to avoid any suggestion of amnesty for those currently residing in the country illegally. Resident illegal immigrants would be permitted to apply for deferred mandatory departure, given temporary legal status but required to leave the country within five years. If they did not depart, they would lose the other opportunities the bill creates for re-entry.

Critics say this won't work. Resident illegal immigrants won't voluntarily leave. But if illegal immigrants make a rational economic decision to come here, they can make a rational economic decision to leave. If the workplace enforcement provisions are effective, combined with the ban on public welfare benefits, the ability for illegal immigrants to make a better life in this country will diminish. Over time, the number of illegal immigrants would attrit.

The question is whether such a forced departure is in the best interest of the country. Many illegal immigrants are very productive workers. Why should the United States be telling productive workers to leave?

Yes, these workers, however productive, broke American immigration law to be here. And the argument that there shouldn't be rewards for illegal behavior is an honorable and powerful one.

But Peruvian economist Hernando De Soto has a very revealing chapter about the United States in his book, The Mystery of Capital. In it, he traces how frequently the law caught up with informal and even illegal economic practices in the United States, particularly in the settling of the west. Finding a way to allow productive illegal workers to stay would be a similarly sensible accommodation.
BUY THE BOOK


Does this book sound intriguing?

Click HERE to purchase it at a discount. (Sales help fund JWR.).
The same flaw afflicts the Cornyn-Kyl temporary guest worker program. Participants could work for two years, but would have to exit the program for a year after that. Temporary workers could be employed for a maximum of six years under the program.


Cornyn-Kyl does expand the permanent resident slots for unskilled workers. But proven temporary workers get no preference in obtaining these new slots. If a temporary worker proves himself productive and valuable, why not create a preferred pathway for permanent residency and even citizenship?


The United States needs to substantially better enforce its immigration laws. And it needs to effectively regulate the level of unskilled labor it imports to minimize adverse effects on the wages of native workers.


But productive workers are valuable assets. A sensible immigration policy would create pathways to keeping them, rather than forcing them to leave.

Every weekday JewishWorldReview.com publishes what many in in the media and Washington consider "must-reading". Sign up for the daily JWR update. It's free. Just click here.

JWR contributor Robert Robb is a columnist for The Arizona Republic. Comment by clicking here.


© 2005, The Arizona Republic