Jewish World Review July 27, 2005 / 20 Tammuz, 5765
Judicial philosophy is key to court service
By Robert Robb
http://www.JewishWorldReview.com | In the 1970s, liberal economist John Kenneth Galbraith testified against the Lockheed bailout before a Senate committee. Afterwards, conservative icon Barry Goldwater approached Galbraith and said that he agreed completely with Galbraith's testimony.

In response, Galbraith reportedly deadpanned: In that case, perhaps I should reconsider my position.

I'm feeling a similar sentiment. I think I mostly agree with the oleaginous Charles Schumer about the proper role of the U.S. Senate in the confirmation of judges.

The Democratic senator, who incarnates the political cliché of being unavoidable for comment, has been contending — in a 2001 New York Times column and recently in a speech to the Center for American Progress — that the Senate should explicitly probe and consider the ideology of judges.

This is imprecisely put. Ideology refers to a person's general beliefs about political matters. That's only relevant to the extent a judicial nominee is likely to use those views as a guide in deciding cases.

There is, however, such a thing as judicial philosophy — a general approach to deciding cases. And judicial philosophy is very much what the Senate should examine and consider in deciding whether to confirm judges.

The conventional wisdom is that this is either inappropriate or difficult to probe in a confirmation process. Judicial philosophy is best understood in the context of specific cases. But prospective judges understandably take the position that they will not discuss cases that may come before them. Even discussing cases that have already been decided is tricky, since they form the relevant precedents for subsequent cases that arise.

As a result, prospective judges use the model perfected by Sandra Day O'Connor in her confirmation hearing in 1981. In response to questions about specific cases, O'Connor was encyclopedic in reciting the facts and legal issues involved, offering everything but her views about those issues.

In 1987, Robert Bork's extensive and often expressive views about legal issues were used to hang him. And prospective jurists have been Sphinx-like ever since.

The confirmation process is a losing proposition for nominees. Rarely will they gain votes by what they say. But an incautious word can lose those votes and even the job.

So, expect Bush's nominee for the U.S. Supreme Court, John Roberts, to follow the precedent of his predecessor, and employ a strategy of mum's the word on anything truly worth knowing.

That may be smart confirmation politics, but it's unsatisfactory regarding the advice and consent function of the Senate.

The Senate, after all, is a political body. It's not particularly qualified to judge the legal qualifications of judges.

An independent judiciary is vital to the functioning of a free society. That means a judiciary free of political pressure or accountability in deciding particular cases.

But, in a system of checks and balances, the people have a right to influence the general judicial philosophy under which they are governed, gradually and over time. And that can only occur through the president's appointment power and the Senate's confirmation authority.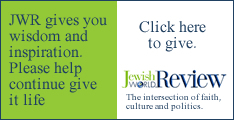 Now, Schumer obviously believes that the body politic agrees with his view of what the judicial philosophy of judges should be. He's quite wrong about that. To the extent judges have been a political issue in recent elections, it has benefited Republicans. The predominant political sentiment on the subject is that judges have arrogated too much power and are using it too indiscriminately to impose a liberal social agenda.

And Schumer, of course, goes too far. In his Center for American Progress speech, he lists over 30 specific cases on which a prospective judge should express himself. And he says that list isn't exhaustive.

That's not an attempt to ascertain a general judicial philosophy. That's an attempt to uncover grist to destroy a nomination.

But on the larger point, that the purpose of the confirmation process should be to ascertain and weigh judicial philosophy, Schumer is right. As he is right that senators already do that, even if they say they don't. In a less contentious age, this would be done fairly and openly, with due respect for not forcing nominees to prejudge cases that might come before them, or to express themselves on issues about which they have not carefully reflected.

But even in a contentious age, judicial philosophy should be the key to the inquiry. The judicial philosophy under which we are governed shouldn't be a matter of potluck.
Every weekday JewishWorldReview.com publishes what many in in the media and Washington consider "must-reading". Sign up for the daily JWR update. It's free. Just click here.
JWR contributor Robert Robb is a columnist for The Arizona Republic. Comment by clicking here.

© 2005, The Arizona Republic