Jewish World Review July 21, 2005 / 14 Tammuz, 5765
Big tax giveaways facing legal battle
By Robert Robb
http://www.JewishWorldReview.com | Arizona's economic development bureaucrats constantly complain that there are not enough tools in their toolbox. By that, they mean that they don't have the easy access to big tax giveaways that some other states provide.

This has been a chronic complaint from the economic development community for the nearly 30 years I've been an active observer and participant in Arizona politics. And for most of that time, Arizona nevertheless has had one of the most productive economies in the country.

That would suggest that tax giveaways aren't really all that vital to economic growth. Nor, for that matter, is the economic development bureaucracy.

There is, however, a sense that the tide may be changing. Advocates of an Arizona industrial policy are gaining strength. Gov. Napolitano is a clear advocate. And last session, the Arizona Legislature finally established a small state venture capital fund.

Interestingly, however, the big tax giveaways our economic development bureaucrats so envy in other states may be on their way to being declared illegal under federal and international law.

Last September, the Sixth Circuit U.S. Court of Appeals struck down a big investment tax credit Ohio had provided DaimlerChrysler to build a new assembly plant as violating the Commerce Clause of the U.S. Constitution. Now, as in so many areas, the U.S. Supreme Court has made a hopeless muddle of what states can and cannot do with their tax codes to promote economic growth.

Obviously states are free to decide what they want to tax and at what rate, provided the rate applies to all taxpayers equally. And the court has fairly clearly said that states cannot establish discriminatory tax treatment between in-state and out-of-state producers. Arizona ran afoul of the latter proscription when it enacted legislation taxing dividends from in-state companies at a lower rate than those from out-of-state firms. The state is still paying a refund bill of over $300 million. The new Sixth Circuit decision, Cuno vs. DaimlerChrysler, appears to stand for the proposition that states cannot make a lower rate of taxation contingent on new investment in the state.

That has economic development bureaucrats across the country terribly worried. Studies have indicated that they were generally getting fleeced in these deals. Companies were taking the tax breaks but not producing the promised jobs. So, increasingly these economic development tax break deals have performance clauses, requiring a certain level of investment or job creation. Arizona, for example, just passed a manufacturing income tax reduction contingent on significant new investment in the state.

But, according to the Sixth Circuit, it's such contingencies that interfere with interstate commerce.

There's been an outbreak of litigation making similar challenges to tax giveaways in other states. Ohio has appealed the decision to the U.S. Supreme Court, which hasn't yet decided whether to take it up.

Meanwhile, such state economic development tax breaks have become part of the global trade tussle between the United States and Europe over subsidies to Airbus and Boeing.

The United States filed a complaint with the World Trade Organization arguing that development aid provided by European governments to Airbus was an illegal subsidy under international trade agreements.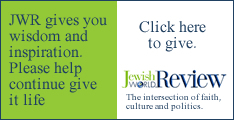 The Europeans fired back with a complaint alleging illegal subsidies given to Boeing in the U.S., including $3.2 billion in tax breaks the state of Washington gave the company to lure production of its newest plane.

Washington gave Boeing a substantial break on its gross receipts liabilities, a healthy investment tax credit, and some sales and property tax relief — provided production of the new plane occurred there.

The Boeing new plane auction was one of the times Arizona's economic development bureaucrats cried the bitterest tears about not having enough tools in their toolbox to get into the game.

There's no telling how these challenges will play out. But they do suggest that relying on tax giveaways for big projects is an uncertain and unsteady approach to economic growth. A pretty solid body of research indicates that it's also a generally ineffective approach.

A sound tax and regulatory environment for all comers is a surer path. That puts more tools in everyone's toolbox, not just that of the economic development bureaucrats.
Every weekday JewishWorldReview.com publishes what many in in the media and Washington consider "must-reading". Sign up for the daily JWR update. It's free. Just click here.
JWR contributor Robert Robb is a columnist for The Arizona Republic. Comment by clicking here.

© 2005, The Arizona Republic