Jewish World Review July 25, 2005 / 18 Taamuz, 5765
How do I secure my financial future
By Jan L. Warner & Jan Collins


http://www.JewishWorldReview.com | Q: After divorcing more than 15 years ago and swearing I would not remarry, I did — 12 years ago. Each of us is 62 and, although we have no premarital agreement, we made verbal arrangements that have been carried out to the letter, but never put in writing. My husband has taken care of all living expenses, and we keep our assets separate. His assets are probably a lot more than mine, but since I have not had any living expenses for the past 12 years, I have been able to increase my assets. He has two children by his prior marriage, both grown, and I have three grown children.

He was recently diagnosed with Parkinson's disease. Although he is still competent, able to communicate and get around, and although we both know that we must do some planning, he continues to procrastinate. He keeps telling me that I have been named in his will to receive one-third of his estate, and that each of his two children will receive one-third. I don't want to sound mercenary, but I am becoming more concerned about my future because his children have become much more attentive to him since his diagnosis — even though they have had little to do with him since he and I began dating. I want to make sure he is cared for properly, and that I am OK financially. Are there ways in which I can be protected when he dies?

A: Your husband can change his will at any time before he dies — assuming that he has the mental capacity to do so. And what you believe is one-third of his estate could well be one-third of his "probate estate" being placed into a trust, from which you would receive only the net income during your lifetime with no right to the underlying assets.

While the law says that you cannot be cut out entirely, your husband — with or without the guidance of his children — could try to remove probate assets from his estate. If accomplished, your one-third (or one-third in the trust) would be minimal. In effect, you could be "cut out" almost entirely. And although you may have a legal remedy, suits of this nature against estates are expensive and difficult.

Since Parkinson's is a long-term, debilitating illness, we believe that you should also be concerned about being cared for during his lifetime since the eventual cost of his care could strip his assets — and yours — before he could qualify for Medicaid benefits. Because you are married, you are each responsible for the other's "necessaries," which include food, shelter, clothing and medical expenses.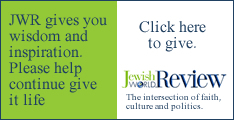 Therefore, assuming he has the mental capacity and assuming he wants you to help take care of him, he should sign a health care power of attorney and a durable financial power of attorney appointing you as his agent and fiduciary. And if you and he sign reciprocal wills that can't be changed unless both wills are changed simultaneously, your chances of being taken care of will increase. Because his children could try to put a damper on your plans, either before or after the fact, we suggest that you and he contact an attorney who can help you both sort through your options and prepare appropriate documents.

Your situation illustrates the caveat that your options are fewer as the end of the road gets closer. Because you will have conflicting interests, the attorney will probably request that you both sign a waiver of conflicts before the document preparation process begins.

Taking the Next Step: It is important to know that while a properly prepared and executed premarital agreement may give protection at divorce or death, it will not provide any protection when it comes to Medicaid, which ignores such agreements and looks at the assets of both spouses.
Every weekday JewishWorldReview.com publishes what many in in the media and Washington consider "must-reading". Sign up for the daily JWR update. It's free. Just click here.
JAN L. WARNER received his A.B. and J.D. degrees from the University of South Carolina and earned a Master of Legal Letters (L.L.M.) in Taxation from the Emory University School of Law in Atlanta, Georgia. He is a frequent lecturer at legal education and public information programs throughout the United States. His articles have been published in national and state legal publications. Jan Collins began co-authoring Flying SoloŽ in 1989. She has more than 27 years of experience as a journalist, writer, and editor. To comment or ask a question, please click here.
© 2005, Jan Warner