Jewish World Review July 11, 2005 / 4 Tamuz, 5765
Today's Best Job-Search Websites
By Marty Nemko


http://www.JewishWorldReview.com | Here's my current list of essential job search websites.

For identifying career goals

The government offers terrific sites: www.acinet.org and, for people just starting out, www.careervoyages.gov. To explore self-employment, visit www.sba.gov.

Another standout comes from the University of California, Berkeley http://www.uhs.berkeley.edu/Students/CareerLibrary/Links/occup.cfm.

For creating your resume and cover letters

Resumemaker.com ($29.95 for students and entry-level workers, $49.95 for more senior professionals.) Here, you're handheld in crafting your resume and cover letters from start to finish. Resumemaker.com offers dozens of resume styles, and for inspiration, hundreds of professionally created sample resumes and thousands of employer-pleasing phrases.

For networking

Participate in your field's online discussion group(s). Not only will you learn about industry trends and tips and tricks, after you've established credibility, you may be able to solicit job leads. To find on-target groups: groups.yahoo.com and groups.google.com, or through your professional association's website.

Alumni websites. Most college alumni websites contain databases of their alumni, including their job title, employer, and contact information. It's a bit surprising to me but fellow alumni, even if strangers, are often willing to provide an informational interview or even job leads. That's especially true at private colleges. Perhaps that's because people feel a bond with others who, like them, were willing to spend so much money on that college.

Linkedin.com. Here's how it works. After completing a profile of yourself, you're allowed to find people you know from among linkedin's three million members. You can search them out by name, employer, or keyword. You then ask them if you can link to them. That gives you access to all of those people's linkedin connections, including their profile and contact information. That can be very useful. For example, when you're applying for a job at a particular company, linkedin.com lets you search your network to find all the people who work there. You can then email them with a request for an informational interview. If you're a salesperson or consultant, linkedin can be a source of leads.

To research an industry

Margaret Riley Dikel, creator of the highly regarded career website portal www.rileyguide.com, recommends the following starting places: Yahoo Directory (http://dir.yahoo.com/ ) the Librarian's Index to the Internet (www.lii.com), Scout (http://scout.wisc.edu/) and the University of Delaware Subject Guides. (http://www2.lib.udel.edu/subj/)

Richard Bolles, author of What Color is Your Parachute, adds the Internet Public Library (www.ipl.org), InfoMine (http://infomine.ucr.edu), and www.refdesk.com.

To research a prospective employer

Step 1: Obtain objective information. Useful clues can often be found on the employer's website, for example, in its mission statement, press releases, annual report, even how the site is structured: for example, which aspects of the employer's business are most prominently featured? Want more information? See that employer's listing on Hoovers.com or Reference USA, the latter which is available on many public libraries' website.

Step 2: Obtain more subjective information. Likely sources: google using the news tab, then the groups tab, and then the web tab. Also use www.A9.com, which searches all the books on Amazon.com! Scuttlebutt on large companies may also be found in the by-company discussion groups on www.vault.com and the $20 insider profiles on www.wetfeet.com.

Employment ads

Simplyhired.com and indeed.com aggregate job listings from hundreds of employment websites, including the big ones, for example, monster, craigslist, and America's Job Bank.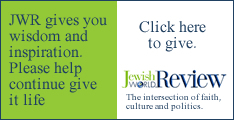 Work.com aggregates the job openings listed on hundreds of employers' own websites.

Once you've identified target employers, especially smaller ones, there's no substitute for checking the individual employer's site every few days for new listings. Or at some large corporation's sites such as Microsoft's, sign up for their service which emails you every time it posts a job opening that matches your chosen keywords.

For government jobs, the easiest option is usajobs.opm.gov, which, as of this writing, lists 18,767 job openings scattered all across the country, indeed some overseas. Find 10,000 more federal openings on individual federal agency sites. A gateway to those sites is: www.federaljobs.net.

You may find less-noticed job listings on the website of a local chapter of your professional association. For example, if you're a technical writer, visit the website of the Society for Technical Communication (www.stc.org) and find the link to your local chapter.

For a wealth of other job-related websites, go to www.rileyguide.com.


Advice I'd give my child

It's tempting to spend most of your job-search time on the Internet. That avoids having to schmooze and cold call, but successful job seekers spend most of their job search time contacting people in their network and attending events at which they're likely to meet helpful new contacts. Rule of thumb: Spend 25 percent of your job-search time on the Net. Oh, and just because your father wrote it, don't ignore my website: www.martynemko.com. If offers my best advice on every aspect of finding a career, landing a job, and self-employment. And it's free.
Every weekday JewishWorldReview.com publishes what many in in the media and Washington consider "must-reading". Sign up for the daily JWR update. It's free. Just click here.
400+ of Dr. Nemko's published writings are on www.martynemko.com. Comment by clicking here.
© 2005, Dr. Marty Nemko