Jewish World Review July 27, 2005 / 20 Tammuz, 5765
Needed in this war against civilized society
By Ed Koch


http://www.JewishWorldReview.com | "The choice is not between order and liberty. It is between liberty with order and anarchy without either. There is a danger that, if the court does not temper its doctrinaire logic with a little practical wisdom, it will convert the constitutional Bill of Rights into a suicide pact."

That is what Justice Robert H. Jackson said in his dissent in a free speech case in 1949 when according to Internet encyclopedia Wikipedia, "the majority opinion, by Justice William O. Douglas, overturned the disorderly conduct conviction of a priest whose anti-Semitic, pro-Nazi rantings at a rally had incited a riot. The court held that Chicago's breach-of-the-peace ordinance violated the First Amendment."

Yet, in Congress last week, when the Patriot Act, dealing with a far greater danger to this country, was reauthorized by a vote of 257 to 171, 17 members of the House of Representatives from New York voted against it. They are: Ackerman, Bishop, Crowley, Engel, Hinchey, Israel, Lowey, Maloney, McCarthy, McNulty, Meeks, Nadler, Owens, Serrano, Towns, Velazquez and Weiner, all Democrats.

Last week in London, an innocent man, by admission of the London police, was shot to death by a police officer and, according to The New York Times, that has "revived and fueled an already tense debate over the arming of British police officers."

Most London police officers are unarmed. Most of the English underworld has apparently responded by not carrying guns themselves.

Terrorists don't play by the same rules. They have no respect for western laws or traditions. They carry explosives and are prepared to and have, in fact, blown themselves up in a number of incidents worldwide, killing on occasion when stopped by a security officer, themselves and the officer.

The London bombings on 7/7 are the first introduction of the use of suicide bombers in Europe. By stopping a terrorist, the officer may be preventing many more deaths of innocent civilians while risking his own life. Should reasonable and responsible people deny British police officers assigned to the task of preventing terrorism the permission they have been given to bear arms?

About ten percent of the London police force, about 2,000 officers, fall into this category. In the case of the shooting of the innocent man, a Brazilian, the London police have, according to The Times, "started a formal inquiry." What has been made public before the inquiry reported in The Times is the following: "The police had believed the man, who was shot at 10 a.m. Friday at the Stockwell subway station in south London, was a would-be suicide bomber because he had left an apartment under surveillance. They said the man behaved in a 'highly suspicious' manner — he was wearing a winter coat on a warm summer day, repeatedly ignored officers' instructions to stop and jumped over the subway turnstiles before running toward a waiting train and tripping and falling to its floor, the police said. Stunned witnesses said a police officer used a pistol to shoot the man five times, at point-blank range, in the head."

Why did what appears to be an execution take place and is now defended by the London Metropolitan police? Ken Livingstone, Mayor of London, accused by some in Britain of being supportive of the aims of terrorists, elsewhere in the world, defined as seeking to achieve their political goals through tactics which include the deliberate killing of innocent civilians. Red Ken, which is how he is known in Britain, apparently sees such people on occasion as militants or freedom fighters, in effect excusing their tactics, if the terror is visited on Israeli civilians including children, women and men.

Livingstone, faced with continuing terror tactics against the city he leads, explained the new British police policy that now includes shoot-to-kill orders in some circumstances, is quoted in The Times as saying, "If you are dealing with someone who might be a suicide bomber, if they remain conscious they could trigger plastic explosives or whatever device is on them. And therefore overwhelmingly in these circumstances, it is going to be a shoot-to-kill policy." The Times further reports, "Police guidelines for dealing with suspected suicide bombers recommend shooting at the head rather than the body in case the suspect is carrying explosives."

That policy makes common sense to me.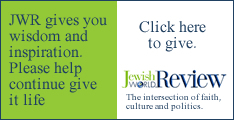 There will be an official inquiry in London. That report will undoubtedly be made public. Whether it bears out the facts as alleged by the London Police Department, only time will tell. When I was mayor and with Police Commissioner Ben Ward attended crime scenes throughout the city, I knew, having been told by Ward, that on many occasions the alleged facts initially reported by the police initially to the press would turn out to be inaccurate in some respects. Ward explained that the presence of the press and demands for information, and even my presence, could cause a premature, rushed public report that upon further analysis would show errors in the first released statement.

We know that happened in London after the 7/7 bombings. The Times, discussing this aspect of the case, reported, "However, in this enormously important inquiry, Scotland Yard has often rushed to release relevant developments. But the result has been the risk of divulging incomplete or even wrong information to a demanding public …the police have made a number of high-profile public statements that they were later forced to retract or modify."

We here in the U.S. and those on the ground should, under these circumstances, hold our own lethal fire, in this case, criticism of the police, until the official inquiry has been concluded. Public criticism of the police force without knowing all the facts can promote fear in the police force and a belief they are viewed as villains instead of protectors. We depend, in London, New York City and everywhere else, on our police forces to protect us, often at great personal risk to themselves. If they see a lack of public support and therefore lose confidence in themselves, and decide that doing as little as possible in their response is their best defense, we the public will suffer.

Let us remember Justice Jackson's words and their relevance to the war against terrorism. Democracies, when attacked as we have been by Islamic fanatics, must examine what they must do to prevail against the enemy. That cannot be limited simply to the size and quality of the personnel and the arms they bear. It also requires that we create appropriate laws needed to protect us, some of which will be far more intrusive than we would accept in peacetime; and provide law enforcement with constitutional and critically needed statutes that will permit them to apprehend and convict criminals engaged in terrorism who threaten not only individuals, but all of Western civilization. The Patriot Act, imperfect as it may be, now renewed by the House and awaiting Senate action, is urgently needed in this war against civilized society.
Every weekday JewishWorldReview.com publishes what many in in the media and Washington consider "must-reading". Sign up for the daily JWR update. It's free. Just click here.
JWR contributor Edward I. Koch, the former mayor of New York, can be heard on Bloomberg Radio (WBBR 1130 AM) every Sunday from 9-10 am . Comment by clicking here.
© 2005, Ed Koch