Jewish World Review July 20, 2005 / 13 Tammuz, 5765
Liberal media is doing an injustice in its mishandling of terrorism
By Ed Koch


http://www.JewishWorldReview.com | A clash of civilizations is taking place that will bring many years of global conflict before it ends.

On July 16, British Prime Minister Tony Blair, a brilliant leader and orator, defined this conflict differently, saying, "It is not a clash of civilizations — all civilized people, Muslim or other, feel revulsion at it. But it is a global struggle and it is a battle of ideas, hearts and minds, both within Islam and outside it.." In the same speech, Blair said, "What we are confronting here is an evil ideology."

Blair's definition supports my characterization. We are indeed facing a clash of civilizations. Hundreds of millions of Muslims support the use of terror as a weapon to intentionally kill and maim innocent civilians in order to achieve a political objective. There are some Muslim states at the United Nations which refuse to accept a definition of terror that condemns the deliberate use of suicide bombers against innocent civilians. Some Muslim clerics have stated that when it comes to infidels Islam does not distinguish between military personnel and civilians.

How this conflict will end cannot be forecast with certainty, no matter how committed we are to preserving Western values. The enemy is a fanatic branch of Islam. Its adherents believe that the entire world must accept the supremacy of Islam — its values — or die as infidels. The leading candidates for death are Christians, Jews and Hindus. In his speech, Blair said, "This is a religious ideology…Those who kill in its name believe genuinely that in doing it, they do God's work; they go to paradise." Regrettably, that is a religious teaching I believe accepted by many, if not most, observant Muslims. Martyrdom is what these suicide bombers, supported by many Muslims worldwide, ardently desire.

In Saudi Arabia, one of the worst offenders, the official religion is Wahhabism, which believes that those not recognizing Islam's supremacy should be killed. Because the world is so dependent on Saudi oil, few governments, including our own, are willing to denounce the Saudis for their support of terrorism by encouraging hate of the West and Israel in the hearts and minds of Muslim children attending madrassas (religious schools) where this message is delivered by clerics paid for by the Saudis, in buildings built by Saudi money. King Abdullah of Jordan, who is often interviewed on U.S. Sunday television programs, is admired here for his personal warmth, intelligence, English accented speech and the memory of his late father, King Hussein. He sounds moderate. Yet, according to a recent poll reported in The New York Times, "60 percent in Jordan have "confidence in him [Osama bin Laden] as a world leader… and "more than 70 percent of respondents said they had unfavorable opinions of Jews."

Could both King Abdullah and President Mubarak of Egypt — in the latter's country the television networks recently showed an anti-Semitic movie "The Protocols of the Elders of Zion" — take measures to change the attitudes of their citizens? Of course. Both of those governments are at best authoritarian and at worst, dictatorial. There is no free press. When the press in both countries run anti-Semitic (hostile to Jews worldwide and Israel) articles, it is because the governments allow it or worse, encourage it. If King Abdullah and President Mubarak were serious in seeking a true peace with Israel, wouldn't they prohibit the professional societies, e.g., medical, law, etc., from threatening to punish professionals — and there have been some — who express a willingness to go to Israel to attend seminars and meet their Israeli peers?

Unlike the opinion that Blair offered to his Labour party over this past weekend when he bluntly said, "Neither is it true that they [the terrorists] have no demands. They do. It is just that no sane person would negotiate on them," The New York Times in a front page article on the same day as Blair's speech sought to explain the root causes of the London bombings, asking friends of the bombers why they did it. The Times reported, "'He [one of the bombers] was sick of it all, all the injustice and the way the world is going about it,' Mr. Dutt, 22, said. 'Why, for example, don't they ever take a moment of silence for all the Iraqi kids who die? It's a double standard, that's why,' answered a friend…'I don't approve of what he did, but I understand it. You get driven to something like this, it doesn't just happen.' They did not agree with what Mr. Tanweer had done, but made clear they shared the same sense of otherness, the same sense of siege, the same sense that their community, and Muslims in general, were in their view helpless before the whims of greater powers. Ultimately, they understood his anger."

The Times' article has the flavor of Alexander Chase's adage, "To understand is to forgive…," but Blair's comments are far closer to the truth: "Their cause is not founded on an injustice. It is founded on a belief, one whose fanaticism is such it can't be moderated. It can't be remedied. It has to be stood up to." Blair's analysis is brilliant, "If it is the plight of the Palestinians that drives them, why, every time it looks as if Israel and Palestine are making progress, does the same ideology perpetrate an outrage that turns hope back into despair? If it is Afghanistan that motivates them, why blow up innocent Afghans on their way to their first ever election? If it is Iraq that motivates them, why is the same ideology killing Iraqis by terror in defiance of an elected Iraqi government? What was September 11, 2001 the reprisal for? Why even after the first Madrid bomb (in March 2004) and the election of a new Spanish government, were they planning another atrocity when caught?"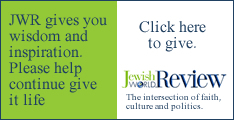 The terrorists are willing to wreak havoc on an unprecedented scale, as they did last weekend when in Iraq according to The Times, "A suicide bomber wrapped in explosives detonated himself next to a gasoline tanker south of Baghdad on Saturday night, creating a devastating fireball that killed at least 59 [now 71] and wounded 86 [now 156], an Iraqi police official said…Earlier on Saturday, another bomber strapped with explosives blew himself up next to a police station in Mosul, killing five Iraqi police officers…In Baghdad, which has been subjected to a surge in suicide attacks, there were two strikes. In one, a bomber driving a minibus attacked an American military convoy, wounding a civilian, an official at the Interior Ministry said. Several hours later, a car bomber attacked a convoy of commandos from the Interior Ministry in the Dora neighborhood of Baghdad, killing two commandos and wounding 11, including 4 civilians, the official said." The Ayatollah Ali al Sistani, the most revered Iraqi cleric, responding to these horrendous terrorist acts implored the Iraqi government, according to The Times, "To defend this country against the mass annihilation."

I find The Times' efforts, explaining the "root causes" of terrorism bearing upon why some Muslims are willing to kill innocent civilians, including other Muslims and even Iraqi children as happened last week when 24 Iraqi children who were lined up in Baghdad to receive candy from American soldiers were killed by a suicide bomber who deliberately, according to news reports, drove his car into their midst, to be a travesty. In a comparable situation, with observers seeking to assess blame for the acts of terrorism in London, Jack Straw, Britain's Foreign Minister, provided the appropriate reply, "The time for excuses over terrorism is over."

Yes indeed, we are at war with worldwide terrorism. Our free media can write and speak as they choose, but they have a moral responsibility which I believe they are failing to meet. CNN's policy is to refer to terrorists as militants, rather than use the word terrorist. Does CNN make sense? By failing to reveal who the terrorists really are, and what they really want, news organizations like CNN are, in effect, taking sides against their own freedoms and values. Regrettably, CNN is not alone in that endeavor.
Every weekday JewishWorldReview.com publishes what many in in the media and Washington consider "must-reading". Sign up for the daily JWR update. It's free. Just click here.
JWR contributor Edward I. Koch, the former mayor of New York, can be heard on Bloomberg Radio (WBBR 1130 AM) every Sunday from 9-10 am . Comment by clicking here.
© 2005, Ed Koch