Jewish World Review July 13, 2005 / 6 Taamuz, 5765
Platitudes instead of pluck
By Ed Koch


http://www.JewishWorldReview.com | The events of 9/11 and 7/7 will dominate the lives of Americans and the British for generations to come.

Even if no more terrorist attacks are perpetrated against us — regrettably, there will be — those two acts of mass murder will long be remembered. On 9/11, we suffered 2,986 dead and 2,337 injured; On 7/7, the estimate is that 52 died and 700 were injured. English law enforcement has not yet determined which group was responsible, although the speculation is that al-Qaeda was involved.

According to the U.S. government, the al Qaeda organization is active in Europe, and other terrorist organizations are associated with Islamic fanatics who live in more than 60 countries worldwide.

The various terrorist organizations are overwhelmingly Muslim. I believe they are supported by millions of Muslims around the world who are bent on destroying both Western civilization and those Muslims, Christians and Jews who believe in the Western values of democracy and tolerance. Of course, not every Muslim is a fanatic or terrorist, as pointed out by Abdel Rahman al-Rashed, the general manager of the Al Arabiya television station, who said, "It is a certain fact that not all Muslims are terrorists, but it is equally certain, and exceptionally painful, that almost all terrorists are Muslims." They are responsible for near daily suicide bombings in Iraq that have deliberately murdered Iraqi police, military personnel and thousands of innocent civilians — men, women and children.

We are truly in a war of civilizations. While the Muslim fanatics do not have us on the run, they have won some major victories. I count among those victories the submission of France and Germany to the demands of Islamic fanatics, and their refusal to stand with us in Iraq, despite the fact that we are now there pursuant to a U.N. Security Council resolution and at the request of the recently-elected Iraqi government. Italy, which originally stood with us, has announced it will leave Iraq by the end of the year. Prime Minister Berlusconi is running for reelection and is worried that the Italian electorate will throw him out of office as did Spanish voters to their pro-Iraq war prime minister and his governing party after the Madrid railroad bombings. The newly-elected Socialist government in Spain withdrew its troops. Poland has already withdrawn its troops.

The Secret Organization of al-Qaeda in Europe which issued a statement taking responsibility for the London attack said after berating Britain for its being in Iraq and Afghanistan, "We still warn the governments of Denmark, Italy and all the Crusader governments that they will meet the same fate if they don't pull their forces out of Iraq and Afghanistan." Here we have it. For the Islamic terrorists, each and every one of their demands must be met by the Christian governments or they will suffer acts of terrorism. Every head of state has expressed outrage. For example, Chirac of France said, "I would like to express the full horror I feel at the terrorist attacks which bathed the British capital in blood this morning. I would like to express to all Londoners, to all of the British people, the solidarity, the compassion and the friendship of France and the French people."

What world leaders should have said is, "An attack upon any one of us is an attack upon all of us and each of us now pledges to send 10,000 troops to Iraq. We will not be intimidated by terrorism." Instead, they engaged in platitudes.

Today in Great Britain, George Galloway sits in the Parliament, a former member of the Labor Party, who broke away, joining the RESPECT party which ran in the last election. Its major message is to blame Tony Blair for supporting and joining forces with the U.S. in Iraq. Galloway criticized Blair after 7/7 saying, "Tragically, Londoners have now paid the price of the government ignoring such warnings." Galloway represents the vision of the Brits who supported Neville Chamberlain in 1939. Blair, on the other hand, represents the vision of Winston Churchill. Fortunately, the British chose to reelect Tony Blair in the last election. Blair understands the Islamic terrorists worldwide are bent on killing Christians (Crusaders), Jews and Muslims who defy them. In Iraq, they have killed thousands of innocent civilians — Shiites — who recently voted for a democratic, tolerant government.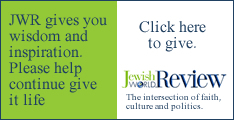 In 1941, when Japan attacked us at Pearl Harbor and Hitler declared war on the U.S. four days later, there were opponents of the Roosevelt policy of supporting the survival of a British government seeking to repel the pending Nazi invasion. Many of them were allied with the America First Committee led by Charles Lindbergh who sought to use anti-Semitism to coalesce the country, blaming the Jews for the world's ills. Under that umbrella organization, there were Nazi supporters and others who sought to be neutral in what was then clearly becoming a war of civilizations, pitting European and American democracy against fascist totalitarianism.

The America First Committee dissolved after December 7, 1941, and most of its adherents stood shoulder-to-shoulder against the enemies of the U.S. and Western civilization.

In England, there were comparable groups and they too dissolved. Will that happen now in England as a result of 7/7? Has it happened in the U.S. as a result of 9/11? Regrettably, not.

Should we stand aside in Iraq and elsewhere and allow the terrorists to impose their will in that country and elsewhere throughout the world? I think not. I believe that countries not yet involved and unwilling to expend blood and money like Germany, France and others to protect our democratic values will rue their desertions from the cause of liberty and tolerance.

In a recent New York Times article, Tom Friedman pointed out, "The Muslim village has been derelict in condemning the madness of jihadist attacks. When Salman Rushdie wrote a controversial novel involving the prophet Muhammad, he was sentenced to death by the leader of Iran. To this day — to this day — no major Muslim cleric or religious body has ever issued a fatwa condemning Osama bin Laden." Regrettably, our "friends" who are appalled by 7/7 are guilty as well by their absence from the battlefields of Iraq where the war between civilizations is now being waged.
Every weekday JewishWorldReview.com publishes what many in in the media and Washington consider "must-reading". Sign up for the daily JWR update. It's free. Just click here.
JWR contributor Edward I. Koch, the former mayor of New York, can be heard on Bloomberg Radio (WBBR 1130 AM) every Sunday from 9-10 am . Comment by clicking here.
© 2005, Ed Koch