Jewish World Review July 7, 2005 / 30 Sivan, 5765
Pols who oppose Gonzales will do so at their own risk
By Ed Koch


http://www.JewishWorldReview.com | The great battle to select the next United States Supreme Court Justice has begun.

In my view, the President's candidate should be confirmed by the Senate, provided the President's party is in the majority and the candidate is of good character and professionally qualified. The positions of the candidate on hot button issues, e.g., abortion, gay rights, death penalty, environment, etc., so long as those positions are within the mainstream of the President's party, should not bar the candidate from being confirmed. No one opposing the President's pick on key issues should be expected to support the candidate, but preventing an ultimate vote on the nomination should not be tolerated. Most, if not all, Senators acknowledge that they may not ask a nominee for the office how they would decide a particular case, heretofore decided by the Supreme Court, or one created hypothetically to determine the philosophical position of the nominee on a future court decision.

The Republican Party — the President's party — is quite conservative at its core. Therefore, the President will likely select a candidate who will please that conservative center. Were the Democratic Party in the majority, its vote could determine the fate of the President's candidate and therefore, it would have the opportunity and right to influence the President's selection process. The Republican majority in Congress will limit the Democrats' ability to influence that process.

Supreme Court nominees selected by presidents for having views on hot button issues similar to their own, on occasion, turn out to have been misread by the president, or when in office, reverse their views. Leading examples are that of Justices Earl Warren and William J. Brennan, who were appointed by President Dwight D. Eisenhower. Eisenhower called the appointment of Warren "the biggest damn fool mistake I ever made." The Warren court, under the leadership of Chief Justice Warren, is remembered as a great liberal court that issued decisions that advanced the cause of civil rights in this country. Justice Brennan disappointed Eisenhower as well with what Eisenhower perceived as his left-of-center views.

This week, Hope Yen and Todd Purdum of The New York Times devoted extensive articles to listing some appointments to the Supreme Court who were disappointments to their sponsors, including Justices David H. Souter, (George H.W. Bush) Harry Blackmun (Nixon), John Paul Stevens (Ford), Anthony Kennedy (Reagan), Tom C. Clark (Truman), Salmon P. Chase (Lincoln) Harlan Fiske Stone (Coolidge) and Felix Frankfurter (FDR). So far as I know, the justices cited above are all highly respected for their decisions by Supreme Court pundits. Interestingly, Justice Sandra Day O'Connor, appointed by President Reagan, is described in various articles as having moved to the center after her appointment when she was perceived as far more conservative than her ultimate record.

I believe that most, but regrettably not all, public servants, ultimately seek to do what is best for their constituencies. My prediction is that the President will nominate Alberto Gonzales, currently serving as the U.S. Attorney General, who previously served as Chief Judge of the Texas Supreme Court by appointment of then Texas Governor Bush. I believe that Alberto Gonzales will be confirmed. There is no question but that he is in the mainstream of the Republican majority. Indeed, that status is strengthened by the fact that the extreme conservative wing of the Republican Party is now marshalling its forces to stop Gonzales' nomination and confirmation.

President Bush cannot run again. His prime consideration in anything he does is how it will effect his legacy. He is not concerned with his immediate popularity, except as it bears upon next year's Congressional and Senate races. His selection of Gonzales who, if confirmed, will be the first Hispanic Supreme Court Justice, will help Bush's legacy and the Republican Party during the next elections.

The Attorney General has done well in his appearances before Congressional committees and occasional interviews, particularly a recent interview with Charlie Rose. He conveys reasonableness, integrity, intelligence and courage. The Hispanic constituency is growing rapidly in nearly every state in the Union. Hispanics are and will continue to be wooed by both major parties. Like every other constituency, they measure support by how they are received and respected as a group.

The appointment of a black, Justice Clarence Thomas to the Supreme Court by President George W. Bush was very important to black voters, even if black leaders did not accept him because he is a conservative. The appointments of two women to the Court, Justices Sandra Day O'Connor and Ruth Bader Ginsburg, were extremely important to women voters. The appointment of a Hispanic to the Supreme Court will cause that group, which is expected to become our largest group of citizens in the not-too-distant future, to think kindly of the political party that made that happen. Those who oppose the appointment will, I believe, suffer at the polls.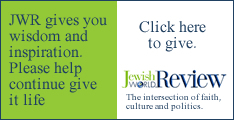 Postscript:

1. Better London than Paris, if it wasn't to be New York City.

2. Let's not request a renewal of the United Nations' resolution authorizing the U.S.-led multinational force to remain in Iraq until the election of an Iraqi government under a permanent constitution which, without a firm date, is projected to take place before the end of this year. And, you can be sure that the current plans of the U.S. include extensions, since Secretary Rumsfeld has, at least on one occasion, said we may be there for 12 years. Let's declare victory and get out now unless France, Germany, Russia and the countries in the region, Turkey, Saudi Arabia, Iran, Syria and Jordan agree to put combat troops in Iraq and share the casualties that are taking place in order to stop the on-going civil war. If they won't, then start bringing our troops home now and be out before the end of the year.

3. The drive to forgive African nations from all debt — in the billions — owed to international banking institutions is a fraud and bailout for those banks who lent the money and are not being repaid by the African nations anyway. Now the G8 countries will assume those debts owed by 14 African countries and pay off the banks like the World Bank. Live8 leading organizer Bob Geldof continues to urge people to come to Scotland and join the thousands already there who have attacked innocent Edinburgh police officers and threaten escalating violence. He would be doing a real service to Africans assaulted in Darfur, Sudan, if he urged worldwide sanctions against the Sudanese government for what some call genocide — Arabs deliberately killing, raping, assaulting and creating refugees of black Africans who are Christians and animists, instead of unwittingly helping the international banks.
Every weekday JewishWorldReview.com publishes what many in in the media and Washington consider "must-reading". Sign up for the daily JWR update. It's free. Just click here.
JWR contributor Edward I. Koch, the former mayor of New York, can be heard on Bloomberg Radio (WBBR 1130 AM) every Sunday from 9-10 am . Comment by clicking here.
© 2005, Ed Koch