Jewish World Review July 18, 2005 / 11 Tamuz, 5765
Dental marijuana faces uphill fight
By Andy Borowitz
Obstacles abound for weed as novocaine replacement
http://www.JewishWorldReview.com | A group of California activists hoping to legalize marijuana for dental purposes only may be facing an uphill struggle in their legislative battle, a spokesperson for the group said today.

"Most other nations in the industrialized world have already discovered what the California legislature seems unwilling to admit: that one hit from a bong can do more to ease dental pain than an entire shot of novocaine," said spokesperson Davis Wilton.

"It wouldn't hurt to have a few black light posters in the dentist's office, either," Mr. Wilton added. "After a few hits of dental marijuana, dental black light posters can be very soothing."

The activists, who have been pushing for the legalization of so-called dental marijuana since the early 1990's, say they are hoping that a newly released study touting the benefits of dental weed, especially before tooth cleaning or root canal procedures, will help them in their legislative fight.

But according to Dr. Conor Glausen of the University of Minnesota School of Dentistry, the study is not without its flaws: "If you read the fine print, you'll see that the 'expert' who authored the study was actually smoking dental marijuana while writing it."

Dr. Glausen said he was also concerned by the source of funds used to make the study possible: "I'm suspicious of any pro-marijuana study that is underwritten by Frito-Lay."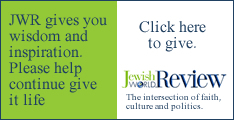 Every weekday JewishWorldReview.com publishes what many in in the media and Washington consider "must-reading". Sign up for the daily JWR update. It's free. Just click here.

Comment by clicking here.
JWR Contributor Andy Borowitz, the first-ever recipient of the National Press Club's Award for Humor, is a former president of the Harvard Lampoon,and a regular humor columnist for Newsweek.com, The New Yorker, The New York Times and TV Guide. Recognized by Esquire magazine as one of the most powerful producers in television, he was the creator and producer of the hit TV series The Fresh Prince of Bel-Air and producer of the Oscar-nominated film Pleasantville.

© 2005, Andy Borowitz