Jewish World Review July 7, 2005 / 30 Sivan, 5765
G8 leaders hold concert attacking sting
By Andy Borowitz
Millions watch heads of state rip rock star
http://www.JewishWorldReview.com | Kicking off their annual summit in Auchterarder, Scotland today, the leaders of the G8 nations started their meeting on an unconventional note, holding an open-air rock concert devoted to attacking the singer known as Sting.

The decision to stage what the G8 leaders called The Concert Against Sting was made over the weekend, when several heads of state watched the ex-Police frontman attack them from the stage during his performance in the globally broadcast Live 8 concert.

"When Sting got up on stage to perform 'Every Breath You Take' and sang the words 'We'll be watching you' to the G8, I blew my stack," said Canadian Prime Minister Paul Martin. "I'm for free speech and all of that, but it is high time that Mr. Sting put a sock in it."

The G8 leaders urged a worldwide television audience to send text messages to Sting telling him, in the words of Japanese Prime Minister Junichiro Koizumi, "to shut his pompous piehole once and for all."

But even as the G8 leaders entreated international viewers to join in the fight against Sting, experts doubted whether holding one rock concert, albeit a widely viewed one, would be enough to make a serious dent in such an intractable problem.

"Getting Sting to shut up is a lofty goal," said Dr. Davis Harbert of the University of Minnesota. "But the G8 leaders have not begun to address what to do about Bono and Madonna."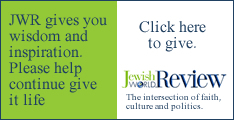 Every weekday JewishWorldReview.com publishes what many in in the media and Washington consider "must-reading". Sign up for the daily JWR update. It's free. Just click here.

Comment by clicking here.
JWR Contributor Andy Borowitz, the first-ever recipient of the National Press Club's Award for Humor, is a former president of the Harvard Lampoon,and a regular humor columnist for Newsweek.com, The New Yorker, The New York Times and TV Guide. Recognized by Esquire magazine as one of the most powerful producers in television, he was the creator and producer of the hit TV series The Fresh Prince of Bel-Air and producer of the Oscar-nominated film Pleasantville.

© 2005, Andy Borowitz