Jewish World Review July 5, 2005 / 28 Sivan, 5765
In debate over psychiatry, Dakota Fanning rips Brooke Shields
By Andy Borowitz
Eleven-year-old blasts 'pseudo-science' in New York Times op-ed
http://www.JewishWorldReview.com | The ongoing debate over psychiatry reached a fever pitch today as Tom Cruise's "War of the Worlds" co-star Dakota Fanning took to the New York Times op-ed page to blast the actress Brooke Shields.

The eleven-year-old Ms. Fanning, who has earned rave reviews for her performance in the summer blockbuster, said she was "infuriated" after reading Ms. Shields' op-ed piece from last Friday in which she ripped Mr. Cruise for his views about psychiatry.

"I was sitting in my trailer reading Shields' piece, where she was going on and on as if she were Sigmund Freud," Ms. Fanning told reporters. "I have to tell you, my blood was boiling."

Within minutes of finishing Ms. Shields' article, Ms. Fanning sat down at her laptop and began composing an op-ed of her own, which she immediately fired off to the editors of the Times.

In her article, which appeared in the newspaper this morning, the eleven-year-old moppet calls psychiatry "a pseudo-science," stating bluntly, "In all my years of experience, I have never seen psychiatry do more good than harm."

Ms. Fanning reserved especially harsh words for the pharmaceuticals Ritalin and Aderall: "After years of studying the medical literature about both of these drugs, I have determined that they are both useless."

In conclusion, she added, "When I find my attention flagging, I don't take drugs - I eat a bag of Skittles."

Elsewhere, NASA scientists said that the contact between the Deep Impact space probe and the Comet Tempel 1 was the largest head-on collision not involving Billy Joel.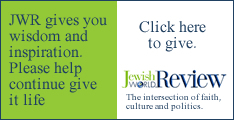 Every weekday JewishWorldReview.com publishes what many in in the media and Washington consider "must-reading". Sign up for the daily JWR update. It's free. Just click here.

Comment by clicking here.
JWR Contributor Andy Borowitz, the first-ever recipient of the National Press Club's Award for Humor, is a former president of the Harvard Lampoon,and a regular humor columnist for Newsweek.com, The New Yorker, The New York Times and TV Guide. Recognized by Esquire magazine as one of the most powerful producers in television, he was the creator and producer of the hit TV series The Fresh Prince of Bel-Air and producer of the Oscar-nominated film Pleasantville.

© 2005, Andy Borowitz