Jewish World Review July 15, 2005 / 8 Taamuz, 5765
Once upon a tech support
By Lori Borgman


http://www.JewishWorldReview.com | Once upon a time there was a nice lady who was kind to small children, puppies, and on rare occasions, even telemarketers. The lady worked at home on a computer, which meant she did not have an on-site information technology staff, or IT as they are commonly called. The lady would laugh and say, 'No, I don't have I-T; I only have M-E. '

One day, the nice lady, who would never raise an iron skillet in fury toward anyone except for rodents, spiders and Iraqi terrorists, had problems with her wireless network. The gentle lady called tech support phone number provided by the computer manufacturer and drew pictures of pretty doves on the notepad beside her.

Thirty minutes later, the nice lady bent the felt tip pen into the shape of the letter k. One hour later, the nice lady was grinding her teeth, snapping pencils in half and slapping at a wicked twitch beneath her right eye. Two hours later, the lady was so desperate to get the situation resolved that if tech support had told her to wave an Ethernet cord over her head three times and whoop like a cowboy, she would have gladly done it.

Why was the lady coming unglued? Because computer manufacturers hire tech support people that live in lands far, far away, where they cannot understand the customers who call, and the customers who call cannot understand them.

The lady was on the phone two hours when she considered rolling an old blue IBM Selectric typewriter out of an upstairs closet. This wasn't just any typewriter. It had belonged to her mother and was once the Cadillac of electrics. Express back key, automatic carriage return, and those little balls you can switch out to change the typeface from Times to Helvetica and, yes, even cursive. Hot stuff, the lady recalled.

The lady was headed toward la-la land when she heard the tech support man say, 'OK, I am going to gib you a case id noombah. Weddy? '

'OK,' said the lady. 'Please speak slowly. '

'Ah as in awl, see as in chawey, es as in shewga, sex as in sex-way, ate, won, nine. '

'Are you saying o as in owl? ' the lady pleaded.

'No! ah-WULL, ah-WULL! '

'Oh, apple! C as in Charlie, s as in sugar? the lady asked.

'Yes! Yes! '

'And sex? Sex, 8? ' the lady begged to know.

'No! Ex as in ex-way! '

'Oh, x as in x-ray! '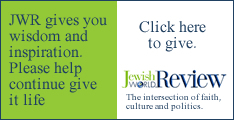 The lady asked to buy a vowel, but the tech support man said no and put her on hold. Little did the lady know the tech support man was pulling his hair out at the same time she was pulling her hair our. Now he was telling co-workers he had a live one on line 2. 'Sounds like her mouth is full of rocks!' The tech support workers laughed, high-fived one another and popped another Mountain Dew.

'I'll trade that Midwest twang for a Bronx accent on line 4, ' said another tech. 'That's nothing, ' said the supervisor. 'I have one from Atlanta, keeps calling it a 'cumpoodah'! ' The techs laughed some more, ran another round of office chair relay races, and eventually returned to their phones.

The once nice, but now disheveled, unnerved, demoralized lady calmly told tech support he had won and disconnected the phone. Violently.

The lady rarely smiled anymore. The twinkle vanished from her eyes and neighbors say late at night the faint tap, tap, tap of an electric typewriter can be heard outside her window.
Every weekday JewishWorldReview.com publishes what many in in the media and Washington consider "must-reading". Sign up for the daily JWR update. It's free. Just click here.
JWR contributor Lori Borgman is the author of , most recently, "Pass the Faith, Please" (Click HERE to purchase. Sales help fund JWR.) and I Was a Better Mother Before I Had Kids To comment, please click here. To visit her website click here.
© 2005, Lori Borgman