http://www.JewishWorldReview.com | I am married to a Checker.

Checkers are people genetically predisposed to checking things like door locks, storm fronts on the Weather Channel and departure and arrival times for all manners of travel. These are not, I repeat not — the type people you want freewheeling with a cell phone.

Brrrrring. 'Hello,' I say, knowing full well it is The Checker.

'Where are you?' he asks.

'At home in the kitchen on my cell', I say.

'Oh, well I'm leaving work, ' he says. ' I should be home before long. '

'Good. See you soon. ' I hang up.

Ten minutes later, the kitchen phone rings. The Checker strikes again. ' I'm getting on the interstate. '

'You called to tell me you're getting on the interstate? '

'Yes, and to let you know the northbound traffic is clear. What's new? '

'You can find out what's new when you get home. We can talk for free at the table. '

Ten minutes later, brrrrring. 'It's me again, ' he says.

'Why does that not surprise me? ' I ask. 'Where are you now? '

'I'm at the south end of the subdivision. I just went over the speed bump and am approaching the stop sign. What are the kids doing tonight? '

'Come home and find out!' Click.

It's enough to make you want to reach out and touch someone. But not in a nice way. This tool that was to bring safety and security to the family, increase vital communications and aid in times of emergency, has turned into a weapon of harassment.

If you think my Checker is scary, consider this: There are millions out there just like him. We recently attended a get together on his side of the house that included 8 families, 9 pagers, 15 laptops and 64 cell phones.

Meet my sister-in-law, a Checkerette. Two of the fellows go for ice and she becomes concerned because they do not return according to her timetable. Even as a non-checker I, too, am concerned. My Diet Coke is lukewarm and we desperately need ice.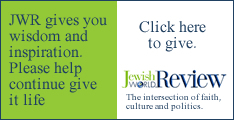 The Checkerette grabs a cell phone. 'Where are you two? ' she frantically asks. 'Oh, yes, uh-hu. I see. ' They are in the parking lot, getting out of the car and about to walk in the door. Score another one for a Checker armed with a cell phone.

The party is barely over when five young adults and five cell phones commence the two-hour drive home because they have assorted work, school and social commitments calling. In truth, they are worried Uncle Bob is going to get out the Scrabble board again.

One hour after they are gone we get a brrrrrrring. 'There's trouble on the interstate. We've been sitting here for an hour. Thought you'd want to know before you and Dad start out. '

Finally. The much-criticized and cell phone has been vindicated by a third-generation Checker. It is indeed a worthwhile tool of technology. Fifteen minutes later, another brrrrrrrrring. It's the youngest member of the wagon train, offspring of myself and my Checker. 'Mom? Mom? Can you hear me? '

'Yes! What is it? '

'I brought home my four-cheese manicotti from the restaurant last night and left it in Grandpa's refrigerator. Would you and Dad bring it with you? '

'Tell you what, sweetie. You head on home and we'll follow. When we get there, Dad will call you from the driveway and let you know if we remembered. '
JWR contributor Lori Borgman is the author of , most recently, "Pass the Faith, Please" (Click HERE to purchase. Sales help fund JWR.) and I Was a Better Mother Before I Had Kids To comment, please click here. To visit her website click here.
© 2005, Lori Borgman