Jewish World Review June 20, 2006 / 24 Sivan, 5766
At suicide bomber recruitment rally in Iran, young are just dying to have a blast in Israel
By Christine Spolar
Even if Hamas recognizes Jewish State's right to exist, preventing foreign co-religionists from doing their taught duty will be an impossibility

JewishWorldReview.com | (KRT)

EHRAN — Hidden behind a black scarf, black robe and black cotton cloth that covered her eyes and slightly muffled her words, the young Iranian woman with a lilting voice pledged to become a suicide bomber.

"I'm not looking for suicide now, but I'm saying I'm willing to be a martyr," said Fatima, 21, as she sat with dozens of other masked brethren on a hot spring day in Tehran's public cemetery.

"We're all coming here to show we support our brothers and sisters in Palestine and across the Muslim world," she said. "You know, Palestine now is like a fish out of water and we're going to water it with our blood."

Shady paths along this expanse of graves beckon those who want to ponder the past, mourn a loss and, at bitter moments, vow revenge.

A few weeks ago, a tiny plaza became a stage for grievance. A rally sponsored in part by Hezbollah fighters from Lebanon drew about 200 young people who wanted to chant, trill anthems and praise suicide bombers.

They also signed small white pledge cards, giving their names and addresses as a possible contact for a mission to kill.

Though the exercise was part publicity stunt, the rally gave voice to a strain of religious fervor in Iran and some ideas about why borders don't count for much among those who call for "Islamic justice."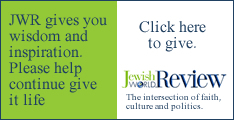 None of those who spoke at the rally about their interest in martyrdom or repaying Israel with pain were so deft in political gamesmanship.

They pumped their hands in time to the energetic Hezbollah fighting tunes, vowing to kill and die. They spoke earnestly of their duty as Muslims to defend Muslims, even as some admitted that bombing was decried by many clerics and seen by others in their faith as anathema.

As Shiites, their most sacred holiday is the festival of Ashoura, a time of honoring the zeal and sacrifice of Hussein bin Ali, the grandson of the Prophet Muhammad. Hussein fought to his death to defy Sunni Muslim authority. Their small pledges, the Iranian young people said, were deeply relevant to the practice of their ancient religion.

"I pay my respect this way," Fatima said. "The prophet said, whenever you hear a cry for help, you must help. ... We're not looking for suicide, but we are willing to be martyrs."

Mahdiyeh Aliabadi, a 21-year-old psychology student, sat among friends in the crowd. He had come to a similar rally twice before. The gathering was small, he said, but he took comfort in finding young people willing to sacrifice everything for Muslim honor. Only a few people need to feel so deeply to shake the system, he said.

"We'll do whatever the authorities tell us," he said. "Our religion puts this task on our shoulders. What else can we do?"
Every weekday JewishWorldReview.com publishes what many in Washington and in the media consider "must reading." Sign up for the daily JWR update. It's free. Just click here.


Comment by clicking here.
© 2006, Chicago Tribune Distributed by Knight Ridder/Tribune Information Services