Jewish World Review June 26, 2006 / 30 Sivan, 5766
With wills, lawyers trump self-help forms
By Jan L. Warner & Jan Collins


http://www.JewishWorldReview.com | Q: My husband and I recently purchased a "do-it-yourself" kit from the Internet that allows us to create our own wills, powers of attorney and healthcare directives so we don't have to go to a lawyer and spend the money. While the instructions are pretty straightforward, we have questions about the power of attorney, such as: 1) should we name more than one person to act for us (we have three children, and naming one would probably offend the other two); 2) should we make the document effective immediately or at a later date; 3) should we allow our agents the ability to make gifts of our money — and when?

A: The durable power of attorney is arguably the most important document that you and your husband will ever sign because it directs trusted individuals to handle your financial affairs should you become incapacitated. Your questions reveal the most glaring problems with trying to use self-generated computer programs at a time when competent legal help is necessary. For example, if you have IRAs or pensions, appropriate language must be included for your agent to have the authority to deal with these matters should you become unable to so yourself. And the content of the document may also be different if this is your first marriage that has lasted many years — or your second marriage of six months' duration.

Bottom Line: Each of the questions you ask goes to the very heart of the documents you wish to create and are best answered by a qualified attorney after he or she is acquainted with all of the facts and circumstances that surround your unique situation.

That said, here are some tips that you may wish to have ready to discuss with your lawyer when your durable power of attorney is drafted in a manner that fits your needs, and is not a "one-size-fits-all" form that fits no one:

— Be sure words to the effect that "this power of attorney shall survive my incapacity" are included in order to keep your power of attorney in effect after you become incapacitated, when you will need it most. These words make your document "durable."

— Assuming you have a long-term marriage (or that you trust your agent), it is best to make your document effective immediately rather upon your incapacity because of the problems some folks have proving to banks and other financial institutions that you have become incapacitated. Immediacy reduces the innate concern of those who will accept the document.

— We recommend that you choose only one agent, not two or three, because without a tiebreaker, disagreement may cause your affairs to be decided in a probate court. If you must choose more than one agent, we suggest including language that should there be a disagreement, a bank trust department will take over. Or, give one of the agents the ability to take over and oust the others. Always have an alternate or back-up agent in case your primary agent is unable or unwilling to act.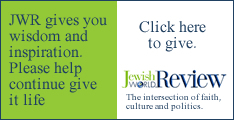 — Gifting authority can be very dangerous unless you provide for it in a way that will not allow a third person to gut your finances. Whether or not to allow gifting, and if you do, to what extent, is probably the most difficult part of creating a durable power of attorney. Good legal assistance is necessary here based on your specific needs.

For example, if you are one of the small minority of Americans who will have an estate-tax problem when you die, you may want your agent to be allowed to make gifts in the same fashion you made them in the past; however, if you are like the vast majority of Americans who won't have estate tax issues, there are reasons you may not want to allow unlimited gifting except to your spouse — and then, only if your spouse is also the parent of all of your children.

Next Week: More durable power-of-attorney tips.
Every weekday JewishWorldReview.com publishes what many in in the media and Washington consider "must-reading". Sign up for the daily JWR update. It's free. Just click here.
JAN L. WARNER received his A.B. and J.D. degrees from the University of South Carolina and earned a Master of Legal Letters (L.L.M.) in Taxation from the Emory University School of Law in Atlanta, Georgia. He is a frequent lecturer at legal education and public information programs throughout the United States. His articles have been published in national and state legal publications. Jan Collins began co-authoring Flying SoloŽ in 1989. She has more than 27 years of experience as a journalist, writer, and editor. To comment or ask a question, please click here.
© 2006, Jan Warner