Jewish World Review June 19, 2006 / 23 Sivan, 5766
Death in your financial plans
By Jan L. Warner & Jan Collins


http://www.JewishWorldReview.com | Q: My wife and I plan to retire within the next five years. In addition to our home, which is paid for, we have IRAs, 401(k)s and CDs (certificates of deposit). We have been told by our financial adviser that we should invest everything in deferred tax-sheltered variable annuities because we are guaranteed not to lose our initial investments. We are both 56, our children are grown, we have saved for our retirement, and don't want to make a mistake.

A: First, understand that a deferred tax-sheltered annuity is actually little more than mutual funds being purchased and traded by an insurance company — generally with after-tax dollars — in a fashion that postpones income taxes on the earnings until you make withdrawals, at which time you are taxed at ordinary income rates. This financial product also includes a death benefit so that, at the death of the owner, the beneficiary will receive the higher of the account value or the death benefit, which is the original investment. Each of these components is accompanied by fees charged by the insurance company.

That said, your IRAs and 401(k)s are pre-tax accounts and are already "tax-sheltered" — meaning that you will not be taxed on the distributions until you begin making withdrawals. Because of the costs involved, we see no sound economic reason to purchase a "tax-deferred" annuity with "tax-deferred" dollars in an IRA or other pre-tax account other than to generate a sales commission and purchase the privilege of being charged additional fees.

As to your post-tax liquid funds — CDs, savings accounts and the like — you are currently taxed on the interest you earn based on the Form 1099 you received each year. While deferred tax-sheltered variable annuities may be good for some people, we suggest that you first have your financial adviser disclose to you 1) the ongoing fees, which tend to be high; 2) the limits on what you can withdraw during the first years of the investment without penalty; 3) the sales charges; and, probably most importantly, 4) the tax effect of having the low capital gains tax rates being transformed into high ordinary income tax rates when you make withdrawals.

Based on our research, it appears that the death benefit will cost you upwards of 1 percent per year, which may or may not be worth the "comfort level" of knowing you won't lose your investment. In addition, you will be charged other fees that have averaged at more than 2 percent per year. And, depending on the product you may purchase, the sales charge or commission will be passed on to you over a period of years.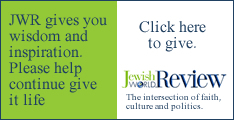 If, on the other hand, you invest in a quality mutual fund, you will save these fees and benefit from capital gains taxes on any profits your account may earn, rather than ordinary income from the annuity, which, in total, could be a healthy sum. And if you are concerned about death benefits, check the prices of some term life insurance. We suggest that you revisit these issues with your financial adviser — if you still trust him or her — so you can have full disclosure before you make your final decision.

Taking the NextStep: The repeal of the estate tax that — according to the malarkey spread by politicians — will save the average American death taxes, has stalled again. Folks, please understand that under current law, an unmarried individual must have more than $2 million in net assets at death to be required to file an estate tax return. Let no one kid you: The repeal of the estate tax is geared toward the approximately 1 percent of Americans who die each year, not the average farmer and small business owner.
Every weekday JewishWorldReview.com publishes what many in in the media and Washington consider "must-reading". Sign up for the daily JWR update. It's free. Just click here.
JAN L. WARNER received his A.B. and J.D. degrees from the University of South Carolina and earned a Master of Legal Letters (L.L.M.) in Taxation from the Emory University School of Law in Atlanta, Georgia. He is a frequent lecturer at legal education and public information programs throughout the United States. His articles have been published in national and state legal publications. Jan Collins began co-authoring Flying SoloŽ in 1989. She has more than 27 years of experience as a journalist, writer, and editor. To comment or ask a question, please click here.
© 2006, Jan Warner