Jewish World Review June 12, 2006 / 16 Sivan, 5766
Providing for your furry family
By Jan L. Warner & Jan Collins


http://www.JewishWorldReview.com | Q: I am unmarried, in my late 70s, have no children and am financially OK. I never thought much about doing any type of planning because I receive enough income from Social Security and my teacher's retirement to take care of me; I am very healthy for my age (knock on wood!); and I own my house and have no debt.

Of late, I have become concerned, however, about my two dogs (ages 4 and 8) and my cat (who is 7) if I need a nursing home or die. I checked with my veterinarian, who told me he would be happy to board them, but I can't bear to think about my "children" being caged like that. I want to make sure someone takes care of them who will treat them kindly if I am not able to do so. These guys are the only members of my family, and I love them deeply.

I did see a lawyer, who told me that the legislature of my state had not yet enacted laws to allow "pet trusts" and said that he could not give me much hope about planning the way I want to. Since I have no close relatives, I want to make sure my animals are cared for should I need care or die and, at their deaths, that they be given proper burials.

A: Even though all 50 states have enacted animal anticruelty laws to prevent animal neglect, abuse, injury, death and sport-fighting that carry criminal penalties, not all state legislatures have recognized that the unique nature of pets should result in pets being treated as more than just personal property. Because pets provide often-unparalleled companionship to the folks with whom they live, they should be given superior and enhanced rights allowing them to receive not proper treatment, but also support.

According to some, upwards of 30 percent of those who own companion pets include provisions for their care in their wills. And the Uniform Trust Act of 2000, which has been adopted by more than half the states, recognizes the interests of pets to the extent of authorizing pet-care trust and authorizing courts to appoint a "pet guardian" when required.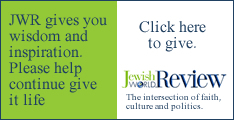 "Estate planning" for pets is becoming a growth area, especially among the elderly who live alone with one or more pets as companions. If you have pets and want to assure they have a stable future should you either become incapacitated or die, the planning process should begin while you are healthy.

Your potential disability or incapacity should be dealt with through a custom-prepared power of attorney, a trust or both (depending on where you live). In this way, a trusted individual — or even the trust department of a small bank interested in this type of account — will be given the authority during your incapacity to house, feed, maintain and secure medical treatment for your pets and to use your funds to do so. In preparing this type document, we suggest that you create a budget, choose the veterinarian and provide sufficient funds to carry out your wishes. The burial and disposition of your pets' remains can also be provided for.

On the other hand, at your death (again, depending on where you live), you may choose to establish your plan through a letter of instruction, by will, or by trust either contained in your will or created during your lifetime and funded at your death. Even though a letter of instruction may be the least expensive, it is also the least binding and least practical because it merely directs a third person to take care of your pets and it is probably not binding.

Because pet planning is of growing importance, we will provide more information on this topic next week.
Every weekday JewishWorldReview.com publishes what many in in the media and Washington consider "must-reading". Sign up for the daily JWR update. It's free. Just click here.
JAN L. WARNER received his A.B. and J.D. degrees from the University of South Carolina and earned a Master of Legal Letters (L.L.M.) in Taxation from the Emory University School of Law in Atlanta, Georgia. He is a frequent lecturer at legal education and public information programs throughout the United States. His articles have been published in national and state legal publications. Jan Collins began co-authoring Flying SoloŽ in 1989. She has more than 27 years of experience as a journalist, writer, and editor. To comment or ask a question, please click here.
© 2006, Jan Warner