Jewish World Review June 5, 2006 / 8 Sivan, 5766
Nephew wants guardian rights
By Jan L. Warner & Jan Collins


http://www.JewishWorldReview.com | Q: My uncle, 82, lives in a nursing home with his wife, 79. He is my deceased father's brother. They have two adult children who both live in the vicinity, but neither has done anything to help with their care since they started becoming feeble and needing help a couple of years ago.

Because my uncle and aunt knew we would assist them, they have always called on me and my wife. Last year, before they entered the nursing home, they both signed powers of attorney appointing my wife and me to take care of their finances and health decisions for them. They did this through their own lawyer, and my wife and I did not know about it until after they had signed.

My wife and I have been taking care of their affairs for these past months without any objection until recently, when we were accosted by one of their children, who accused us in front of the nursing-home staff of stealing their parents' money and taking advantage of them. Next thing we knew, we were sued by both children. They asked the court to stop us from taking care of their parents and to appoint them as guardians.

We were shocked and at first decided that it wasn't worth the struggle, but my uncle and aunt had begged us not to let their children take over, so my wife and I decided to talk to a lawyer. He told us that it was up to the court to decide who would be appointed. We are not wealthy people and would like to know how the lawyer's bills get paid and what kind of chances we have — things the lawyer did not address.

A: Because the laws on this subject vary from state to state and because we are not in the business of giving legal advice, we will provide you with a general overview of what the rules appear to be in most states.

While the probate (or surrogate) court is vested with broad discretion in making appointments for incapacitated people, the ultimate determining factor in appointing a guardian (or conservator, in some states) is the best interests of the incapacitated person or ward.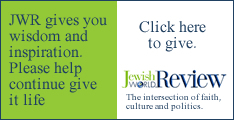 That said, each state legislature has enacted laws under which priorities for appointment are established. So long as the court finds no reason for disqualification, the first priority is the person who has been nominated by the incapacitated person to serve in this fiduciary capacity. Since properly drafted powers of attorney should contain language by which the signer nominates the attorney-in-fact to be the guardian (and/or conservator), should a proceeding be brought, your lawyer should first look to the language of the powers of attorney to see if such a nomination is included.

If not, generally speaking, the second priority goes to the person who has been appointed as attorney-in-fact under a durable power of attorney — which appears to be you and your wife so long as your aunt and uncle had capacity to sign the durable powers of attorney. The spouse is generally third in priority, and adult children fourth.

Assuming all the facts you recite are true, and assuming the powers of attorney are valid, it would appear that you and your wife have priority and should not be ousted unless evidence is presented to the court that you should be disqualified. As to payment of the lawyer, properly prepared powers of attorney should contain language allowing you, as agent, to hire an attorney. Some powers of attorney specifically provide for the hiring of counsel to defend actions such as this.

Your lawyer should review the power of attorney and give you an opinion since, if you are required to spend money to protect your wards, you should be reimbursed if you are successful in the litigation.
Every weekday JewishWorldReview.com publishes what many in in the media and Washington consider "must-reading". Sign up for the daily JWR update. It's free. Just click here.
JAN L. WARNER received his A.B. and J.D. degrees from the University of South Carolina and earned a Master of Legal Letters (L.L.M.) in Taxation from the Emory University School of Law in Atlanta, Georgia. He is a frequent lecturer at legal education and public information programs throughout the United States. His articles have been published in national and state legal publications. Jan Collins began co-authoring Flying SoloŽ in 1989. She has more than 27 years of experience as a journalist, writer, and editor. To comment or ask a question, please click here.
© 2006, Jan Warner