Jewish World Review June 29, 2006 / 3 Tamuz, 5766
As the world churns
By Ed Koch


http://www.JewishWorldReview.com | Democrats and Republicans seem greatly concerned that the new Iraqi government appears to be moving toward offering some kind of amnesty to terrorists and insurgents — primarily Sunni — if they lay down their arms and promise to coexist peacefully with fellow Iraqis.

Amnesty in Iraq will happen sooner or later. It usually occurs after every civil war. It happened following America's civil war, when Confederate soldiers were allowed to take home their horses and mules for plowing, and soldiers were allowed to keep their side arms and rifles. Only one Confederate officer was prosecuted and hanged, the infamous Capt. Henry Wirz, commandant of Andersonville Prison, where Union soldiers were imprisoned and died by the thousands because of brutal conditions. Jefferson Davis, President of the Confederacy, was indicted for treason, but never brought to trial and was released. Everyone else was given amnesty, provided they swore allegiance to the Union.

More recently amnesty happened in Northern Ireland when the British released detained and convicted terrorists who had committed murders in support of the I.R.A. It happened in Cambodia where millions perished in its civil war.

It also happened in South Africa, which implemented what I believe is the best amnesty system. The killers on both sides — those of the African National Congress (ANC) and those of the apartheid government — had to confess and accept responsibility for their criminal acts in public hearings before the Truth and Reconciliation Commission, which was chaired by Bishop Desmond Tutu. If their confessions were deemed truthful and complete, the Commission would award amnesty; otherwise the witness was subject to further prosecution

Amnesty is part of the healing process. The U.S. should not oppose it in Iraq. Anyone reflecting on how to end a civil war will come to the conclusion that there is no other way and that the South African model offers the best hope for Iraq.


Israel evacuated its troops from Gaza in the hope of preventing or diminishing hostilities with the Palestinians. But tensions between Israel and the Palestinians recently flared up again when Palestinian terrorists tunneled into Israel from Gaza and killed two Israeli soldiers while severely wounding another and taking a fourth as hostage in Gaza. The government of Gaza, which is controlled by the terrorist group Hamas, is at war with Israel. It is now obvious to the world that the only real objective of Hamas is to seek the destruction of Israel. Hamas openly encourages its own supporters and other terrorist groups to attack Israeli soldiers and civilians.

The Palestinians had a golden opportunity to turn away from violence and live side-by-side with Israel, which has offered to help them build a modern state. Instead of seizing this opportunity, they regularly bombard Israeli towns with rockets. They send suicide bombers into Israel. And now they have tunneled under the border, killing and wounding Israeli soldiers and taking one prisoner.

What are the options for Israel? Use its air force to bomb terrorist centers? They do. Target those who have been identified as terrorist leaders? They have. Sending the Israeli Defense Forces on forays into Gaza to capture Hamas' top leaders and other terrorists? They are doing that right now. The Israeli tanks are rolling.

Israel has a duty to protect its civilian population and military personnel, and it will do so, no matter the protestations of leaders of other countries who appear to believe that Jewish blood is cheap. When Hitler declared war on the Jews, first in Nazi Germany and later throughout occupied Europe, the savagery of the Nazis against the Jews was ignored by the Allies. Survivors of the Holocaust learned a terrible lesson, and resolved to build a Jewish state that will never sit by and allow Jews to be singled out for slaughter.

The Jewish state will do whatever it takes to prevent deliberate injury to Jews by foreign governments or terrorist organizations, or to rescue Jews in danger. People of conscience, regardless of faith, race and ethnicity, should applaud Israel.


In Iraq, four Russians working at the Russian embassy in Baghdad, were kidnapped by Iraqi terrorists. According to The New York Times, "[a]n al-Qaeda-linked group posted a Web video Sunday showing the killings of three Russian embassy workers abducted earlier this month in Iraq. A fourth also was said to have been killed…The 90-second video, posted on an Islamic Web site that frequently airs militant messages, showed the beheading of two blindfolded men and the shooting of a third. In the footage, two men clad in black and wearing black ski masks shout 'G-d is great!' before beheading the first man. Then one militant appears standing over the decapitated body of a second victim lying in a pool of blood, with the head placed on top of the body."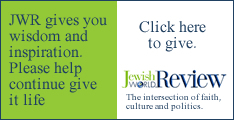 The Russians should be invited to send in military personnel to look for the murderers and join us in policing Baghdad and other locations in Iraq.

We recently suffered the loss in Iraq of two soldiers who were brutally tortured before they were killed. To date, the details have been withheld from the American public because, apparently, they are so gruesome, and the fear is that we will become incensed and demand a greater response from our military commanders. Why shouldn't we demand more from our military leadership? Is it inconceivable that whole towns where the insurrectionists and terrorists are in power and rule the Iraqi population through fear be evacuated and declared a free-fire zone?

Shouldn't terrorists who are captured by the Iraqi government or by U.S. forces be tried and if found guilty of a hanging offense, hanged in the village square after conviction and review? We are in one of the most important wars ever waged — a war of civilizations — with an enemy that recognizes no rules. Shouldn't we state what the rules will be now so as to allow us to fight on a level playing field? If we don't do that which is reasonable, rational and in accordance with common sense, rather than continue fighting with our hands willingly tied behind our backs, then the implication by former Supreme Court Justice Robert H. Jackson that the Bill of Rights could become a suicide pact, might yet come true.


The civilized world — friends, allies and adversaries in this war of civilizations being waged every day which may continue for decades — denounces our retention of enemy combatants at Guantanamo Bay. The number currently detained there is approximately 500. The U.S. military has released large numbers in the several years that the camp has been in existence and has stated that it will hold military trials for those still detained.

Whatever the U.S. Supreme Court decides must be done with the detainees will be done, but the calls by many abroad and here at home to close the facility are ridiculous. If the Bush administration were to oblige its detractors and close Guantanamo, wouldn't those same detractors demand that every one of the enemy combatants held in the new prisons be freed?

Is there any doubt that among those prisoners are many who, if freed, would re-dedicate themselves to killing us? Many certainly view us as infidels who they are charged by their religion to kill.

Under the rules of war, enemy personnel captured by the U.S. may be detained until the hostilities end and a peace treaty is signed. That policy applies to other nations as well. In World War II, German prisoners were held ten years after the end of hostilities with the Soviet Union. During the American Civil War, President Lincoln decided against an exchange of prisoners before the war ended, believing that the South, which had a smaller number of citizens able to bear arms, would benefit more than the North by prisoner exchanges.

If Guantanamo were shut down, our government would have to find another location to detain enemy combatants. The President and government officials state that these prisoners are treated humanely. The prisoners say otherwise, but that, according to U.S. authorities, is part of their strategy to obtain release. My advice to the President is to have a distinguished panel of Americans given full access to Guantanamo and its prisoners, and have them report to the American public on the conditions at the prison.

It is an impossible job to identify all the diehards from those who on release would lead a peaceful life. It is not our obligation to do so. When the war against international terrorism ends, only then are we required to free the Guantanamo enemy combatants.
Every weekday JewishWorldReview.com publishes what many in in the media and Washington consider "must-reading". Sign up for the daily JWR update. It's free. Just click here.
JWR contributor Edward I. Koch, the former mayor of New York, can be heard on Bloomberg Radio (WBBR 1130 AM) every Sunday from 9-10 am . Comment by clicking here.
© 2006, Ed Koch