Jewish World Review June 23, 2006 / 27 Sivan, 5766
New Mac initially a keeper
By Mark Kellner
http://www.JewishWorldReview.com | After about 84 hours with Apple Computer's new MacBook, whose high-end version I'm testing, my initial verdict is positive. This is one powerful, affordable Mac portable.

Some will complain about heat dissipation — yes, it's warm; that's why there are products such as LapWorks' Laptop Desk. However, even after running for a full business day, the MacBook hasn't faltered yet.

Others may report problems with the Wi-Fi antenna, and such problems might yet surface in my testing, which will last about a month. However, in "war drives" around my neighborhood, and at home, the Wi-Fi worked quite well.

At a local Panera Bread Company outlet, the signal was good enough not only to check e-mail, but also to engage in a videoconference with a friend in California, thanks to the unit's built-in ISight camera.

My $1,599 test unit was equipped with a 2 gigahertz Intel Core Duo processor, 1 gigabyte of RAM (512 megabytes is the standard) and an 80 GB hard-disk drive.

Its 13-inch (diagonal) screen is of the glossy variety; no "matte" version is available. Upgrading the RAM to 2 gigabytes would seem to be a good idea, even if Apple will charge another $400 for that (you can find less-expensive RAM upgrades at companies such as Crucial Technology, www.crucial.com).

If I were buying a MacBook, I'd also swap out the 80 GB hard disk for a 120 GB model — a $200 add-on, when ordered from Apple.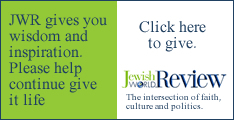 The reason I would make these upgrades is that the MacBook can be an intoxicating device that will invite you to make the most of it. You will want to run more than one program at a time — you will want to use it to edit video clips, perhaps; certainly for work with digital photos, and even desktop publishing on the fly. I have the feeling this screen will be great for watching DVDs on the road.

While my greatest "travels" with the MacBook have been only within Montgomery County, so far, I have the feeling that this will make a more-than-suitable road-trip companion. It weighs 5.2 pounds, Apple says, and it certainly fits in a briefcase more easily than the 17-inch MacBook Pro, which was reviewed here recently.

There are at least two big differences between the MacBook, which replaces the former IBook portables, and its "Pro" cousins. The slot for the DVD/CD drive is on the right side of the machine, which I view as an advance for Apple. The MacBook keyboard is different, almost like the "Chiclets-style" keys found on the long-lost IBM PCjr. The difference between the "junior" and the MacBook is that the latter's keys — where there's a tiny amount of space between keys that are all but flush — actually work. You won't easily find this hunched over a demo unit at an Apple Store, but in a normal seating posture, the keyboard really is easy to use.

As with the Pro models, a modem is an extra $49, while the computer has Wi-Fi and Bluetooth connections, the latter can work with an appropriate cell phone to use the phone as a modem, by the way. Other features likely will shine forth with additional testing. I plan to write again about this computer after a real trip, far from home. Meanwhile, after a quick and intensive few days of use, I'm impressed, and you might well be, too.
Every weekday JewishWorldReview.com publishes what many in in the media and Washington consider "must-reading". Sign up for the daily JWR update. It's free. Just click here.
JWR contributor Mark Kellner has reported on technology for industry newspapers and magazines since 1983, and has been the computer columnist for The Washington Times since 1991.Comment by clicking here.
© 2006, News World Communications, Inc. Reprinted with permission of The Washington Times. Visit the paper at http://www.washingtontimes.com