Jewish World Review June 16, 2006 / 20 Sivan, 5766
Guitar's high-tech teacher
By Mark Kellner
http://www.JewishWorldReview.com | The Fretlight guitar, a $500 PC-linked guitar learning system, is an ideal teaching tool for beginning guitarists. From everything I've seen of the product, it's well worth looking into if you want to learn to make music, or make it better.

Don't take my word for it, though. I can't play a note. While normally that inability would disqualify me from reviewing a product, I had an ally this week, my wife, Jean, a former student of the guitar.

It had been a while, though, since she had picked up the instrument, and longer still since she had lessons. The Fretlight, produced by Optek Music Systems Inc. of Windham, N.H., seemed like a good idea.

The product has been out for two years, and the firm offers guitars in both right- and left-handed models. Jean's left-handed model came with a cable that hooks up to a PC's USB port.

The idea behind the Fretlight is to merge the PC and the guitar, in a way.

The guitar ships with a collection of lessons that also light up the notes on a guitar that you're supposed to finger when playing a chord. For those who've never played a guitar, the lessons start with the basics and go through every step needed to learn to play the guitar.

Optek says its Guitar Power software drives a series of 132 LED lights in the Fretlight guitar's fretboard to illuminate specific notes and chords for songs. This allows users to learn to play a variety of rhythm and lead guitar for mastering classical, blues, rock, country and heavy-metal music.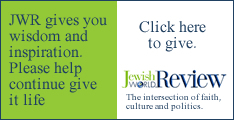 The interactive learning software gives a player the ability to create or learn guitar music at the pace that he or she chooses.

Jean said, "[I] picked with the lessons relearning the chords and ignored the basic teaching about scales, tempos and string and chord names. Someone else who has played for a while — but wants to brush up on skills such as rhythm, progressive chords and styles — would start further along in the lesson program. There are 31 lessons, and the program includes lesson quizzes and instructions on how to tune and restring the guitar."

She says the lessons are challenging, though it depends on your skill level. Because she was a little "rusty," Jean said, she started pretty close to the beginning. For her, it was as good as having an in-person tutor, but far more convenient — lessons were held on her schedule — and, overall, were far less expensive than the usual process.

Once you've gone through those initial 30 lessons, Optek sells three other packs that take students further. There are other optional software packages that will convert songs from your music library to a "cheat sheet" format for the guitar, lighting it up so that you know which notes to play, and others that expand the guitar's tech abilities. For Mac users, there's a plug-in that will link the instrument to Apple Computer's "Garage Band" software, lighting the frets from loops in the software.

According to Optek, "the Fretlight interactive system is designed to help players at every level including professional musicians such as Neal Schon of the rock band Journey, Gerry Beckley of America and Charlie Crowe of Brooks & Dunn who all own Fretlight guitars."

While I did not use the product directly, I did see it in action. The software seems to be comprehensive and easy to follow. Those who are musically inclined probably will appreciate the breadth of this program.

The guitar seems sturdy and substantial, as well.

In short, if music ability is your goal, this might be a very good way to go. Details at http://www.fretlight.com/.
Every weekday JewishWorldReview.com publishes what many in in the media and Washington consider "must-reading". Sign up for the daily JWR update. It's free. Just click here.
JWR contributor Mark Kellner has reported on technology for industry newspapers and magazines since 1983, and has been the computer columnist for The Washington Times since 1991.Comment by clicking here.
© 2006, News World Communications, Inc. Reprinted with permission of The Washington Times. Visit the paper at http://www.washingtontimes.com