Jewish World Review June 9, 2006 / 13 Sivan, 5766
MacBook Pro, Supersized
By Mark Kellner
http://www.JewishWorldReview.com | Apple Computer's 17-inch MacBook Pro is the "Who's-Your-Daddy" version of notebook computing, a digital Cadillac Escalade running the industry's coolest operating system. The model sent for review, list price $3,099, contains 2 Gigabytes of RAM, a 100 Gigabyte hard disk drive, and, as mentioned, the mother-of-all-laptop-computer-displays, in a "widescreen" format movie lovers, video editors and graphics artists may well appreciate.

At the heart of the computer is a 2.16 Gigahertz Intel Core Duo processor, the fastest that Apple has for a portable right now. Indeed, this new MacBook refreshes and replaces the earlier top-of-the-line PowerBook, retaining the sleek lines and backlit keyboard of the former model, while adding a built-in iSight video camera and microphone.

Speed has not seemed an issue with this machine; it's much faster than the older PowerBook that sits on my office desk. The combination of the Intel processor, that huge amount of RAM and a faster 7200-RPM hard disk, all contribute to the fleet performance of this machine. While some purists may note a speed difference when the "Rosetta" feature of the Mac OS X "translates" non-Intel-written applications from their Power PC-based code, I've yet to see it. Then again, my chief "old" programs are the Microsoft Office for Mac suite of applications, and these aren't as demanding as, say, QuarkXPress or some others.

But even if a given program isn't exactly as speedy as the impressive hardware setup should suggest, I've found nothing that would bog this computer down so greatly that it can't run properly. Overall, the MacBook Pro's top dog can certainly "hunt," when it comes to performance.

That said - and with its basic features essentially equal to the other MacBook I've tested, save for the faster Intel processor - the question arises as to why one would want this computer. My answer, frankly, is that this isn't for everyone, and perhaps it shouldn't be.

This computer weighs 6.8 pounds, or 1.2 pounds more than the 15-inch model. While both computers are an inch thick, the larger model is wider and deeper than the 15-inch by about an inch on each side. (Remember, display measurements, 15- or 17-inch, are for diagonal measurements of the screen.)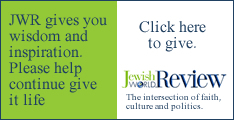 In short, you'll need a special case for this computer; your normal messenger bag probably won't do the job. And, yes, you'll "feel" the extra weight after carrying this around for a day or two.

These are not bad things, per se, but they are elements you need to consider. If you edit videos or photographs "on the run," this might be an ideal machine. If I wanted an ultra-cool "desktop replacement" notebook that would, 50 weeks of the year, sit on one desk alone, this would be tempting: the 17-inch widescreen is really, really nice.

Those are exceptional cases, however. Most of us buying Mac notebooks - or any notebooks, for that matter - are looking for computers that are relatively easy to take with us on the road, something we can throw in a bag and run with, if running is required. For those needs, the 13-inch MacBook (no "Pro"), recently introduced but not yet reviewed here, might well be an option. For "professional" users who want more graphics power, the 15-inch MacBook Pro should do nicely, and will be easier to tote around.

Of course, for many of us, these questions are becoming somewhat moot. Our notebook computers are, by and large, desktop replacements, "docked" at work and perhaps at home, connected to larger monitors and external keyboards, mice and other items.

Yet there is a group of people who will need, or appreciate, or just want, the raw power, size and features of this highly versatile computer. For them, it won't be a question of what the large MacBook Pro costs, but rather, of what it's worth.
Every weekday JewishWorldReview.com publishes what many in in the media and Washington consider "must-reading". Sign up for the daily JWR update. It's free. Just click here.
JWR contributor Mark Kellner has reported on technology for industry newspapers and magazines since 1983, and has been the computer columnist for The Washington Times since 1991.Comment by clicking here.
© 2006, News World Communications, Inc. Reprinted with permission of The Washington Times. Visit the paper at http://www.washingtontimes.com