Jewish World Review June 1, 2006 / 5 Sivan, 5766
Cracked laptop screen? Fix is in
By Mark Kellner
http://www.JewishWorldReview.com | It's one of the worst experiences any portable computer owner can face: by accident or from carelessness, a portable computer falls to the ground and the screen is cracked, rendered unusable.

Though today's portables are often better constructed than those of earlier years, and with many portable computer cases offering some measure of protection, the fact remains: your laptop's screen can be severely damaged in a drop or fall, making an otherwise-functioning computer crippled or an expensive paperweight.

I've been there, and it's not fun. Now, there's a Houston company that can save the day, if not your sanity.

ScreenTek Ltd. (www.screentekinc.com) grew out of a computer- parts-distributing business, when Chief Executive Fred Pounds, Chief Operating Officer Brandon Bailey and Marketing Director Kevin Bailey saw that laptop-screen replacement was an important, and growing, part of the business.

Where computer manufacturers previously said customers had to spend a lot of money to replace a screen, or simply junk the system and start over, Mr. Pounds and his colleagues saw a better way.

"Laptops are going to break, and when they do, the screen is an expensive item," Mr. Pounds said in a recent interview. "[But] because we specialize, we keep our prices extremely attractive," he added, saying the firm's prices are "25 [percent] to 50 percent lower" than going back to a laptop's maker.

Even though I once built a PC from a kit, fooling with screen replacement seems daunting. How difficult is it? "Typically, all you need is a razor and a screwdriver," Mr. Bailey said. "On the PC side, it's pretty straightforward; on Macs, it's a bit tougher."

The company offers extensive documentation, online videos and "unlimited phone support," Mr. Bailey said.

Though he didn't want to go into details, Mr. Pounds noted that overseas military personnel make up a growing part of the firm's customer base. "[We] currently supply military personnel all around the world, people in front-line situations."

That would seem to reinforce the notion that replacing a screen is something that can be done, if military personnel are attempting it. On the other hand, Mr. Bailey said, even if a manager has his company's information-technology department do the repair work, the fix is made more quickly than sending the machine away for a "vacation" to the manufacturer.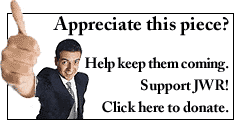 For those wanting to have the ScreenTek people do the repair, or find a local shop, Mr. Pounds offered a solution. "We have a repair shop network. One of our biggest customer segments is the repair shop industry. We have over 2,000, probably 2,500 shops throughout the world," he said, all of which are linked through the firm's Web site.

You can not only use this service to repair a damaged screen, but also to replace or upgrade an older computer from "transflective" to the new "high gloss" screens popularized by many models, including the new Apple MacBook.

And for all kinds of screens, but especially the high-gloss models, the company has a new cleaning product, PixelClean, which they say handles the job better than anything else on the market.

This is the kind of service you will want to note and keep handy for an emergency repair. It's nice to know there's another option when it comes to fixing a portable computer that otherwise might become scrap. .
Every weekday JewishWorldReview.com publishes what many in in the media and Washington consider "must-reading". Sign up for the daily JWR update. It's free. Just click here.
JWR contributor Mark Kellner has reported on technology for industry newspapers and magazines since 1983, and has been the computer columnist for The Washington Times since 1991.Comment by clicking here.
© 2006, News World Communications, Inc. Reprinted with permission of The Washington Times. Visit the paper at http://www.washingtontimes.com