http://www.JewishWorldReview.com | With the Central America Free Trade Agreement, President Bush is in substantial danger of being the first president since Lyndon Johnson to have a trade agreement rejected by Congress.

CAFTA is an unlikely subject for a fight about trade. Collectively, the countries involved — Guatemala, Honduras, El Salvador, Nicaragua, Costa Rica and the Dominican Republic — have an economic output less than half that of Arizona. They account for less than 2 percent of U.S. exports. Moreover, this is one trade agreement in which the United States is actually gaining more access than it is giving.

So, the fight is more symbolic than substantive.

Resistance, in part, reflects growing concern about the dislocative effects of trade.

The overall benefits of trade remain quite strong. Countries that are open to trade have economies that grow faster than those that are not. In the United States, trade now accounts for about a third of economic activity, up from a quarter in just over a decade.

Globalization, however, has aggravated the squeeze being felt by U.S. blue-collar workers — the decline in manufacturing jobs, historically a bridge to the middle class, coupled with increasing competition from immigrant labor.

But passage of CAFTA has also been put at risk by the Bush administration's own protectionist actions.

Bush has certainly preached the virtues of free trade around the world. His administration has been forcefully pushing for a new global agreement lowering trade barriers and for a free trade zone encompassing all of the Americas, although these efforts aren't making much progress. And it has negotiated a series of bilateral and regional trade agreements such as CAFTA.

But its most substantive actions on trade have been protectionist. The Bush administration accepted a large expansion in U.S. agricultural subsidies. It imposed tariffs on steel and Canadian lumber. It has put one round of quotas on Chinese textiles and is contemplating a second. It has generally been reluctant to ease barriers to textile imports.

Even the administration's jawboning of China on its currency is best seen as a protectionist measure.

China has pegged its currency to the dollar, in effect importing U.S. monetary policy. This has enabled it to achieve price stability, one of the most difficult prerequisites to growth for developing countries to establish. China currently has an inflation rate of less than 2 percent, remarkable for such a fast-growing economy.

Comparable price stability without such a peg requires a politically independent central bank or currency board. Independent public institutions are simply not currently possible in a China that remains politically authoritarian. And the risks to the global economy of a China with an unstable currency greatly exceed the marginal gains American manufacturers might obtain from its appreciation.

The Bush administration's protectionist actions have undermined its ability to provide leadership on trade issues. Selling the benefits of trade to the developing world sounds hollow coming from a country that has erected barriers to agriculture and textiles, where developing countries can most easily compete. And makes it hard to argue that other industrialized countries shouldn't attempt to protect their domestic industries, when the United States is doing the same.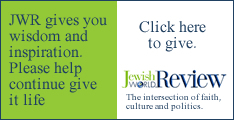 The implications of a CAFTA defeat are significant. If Congress rejects such an innocuous agreement, the ability to kick-start a new global agreement will likely be extinguished. The reliability of the United States as a trading partner, already subject to doubt, will be even more in question.

Trade agreements often have to achieve come-from-behind victories, and usually do. There's a natural instinct in Congress to protect domestic industries. The beneficiaries of trade are more diffuse and not as well organized politically.

Victory usually involves executive-branch leadership making the case for the broader good and rallying what has historically been a bipartisan consensus in favor of the principle of free trade.

There's less of such a consensus in Congress on which to build. And the Bush administration is poorly positioned to make the case.

After all, every time the Bush administration has been faced with political risks for standing up for free trade — agriculture, steel, lumber, textiles — it has flinched.

How can it persuasively ask Congress to do otherwise?