Jewish World Review June 16, 2005 / 9 Sivan, 5765
Debt relief in Africa subsidizes ineptitude
By Robert Robb
http://www.JewishWorldReview.com | What's being proposed for Africa isn't just debt relief. Instead, it's also in large measure an assumption of the loans by developed countries. And that makes it a mistake.

It is certainly debt relief from the standpoint of the mostly African nations owing the money. Finance ministers from the United States, Western Europe, Canada and Japan agreed last week that $40 billion in loans to 18 countries should be immediately lifted. An additional 20 countries are eligible to potentially shake off $16 billion more in obligations.

A small portion of the initial debt to be written off is owed to the International Monetary Fund, which is well capitalized. So, the finance ministers propose that the IMF simply eat the loss.

But the bulk of the money is owed to the World Bank, which is not well capitalized. The finance ministers propose that their countries make the bank whole for the loans. The U.S. share might run as high as $1.75 billion.

This is to enable the World Bank to continue loaning money to developing countries, rather than curtailing its activities as a result of its lending losses.

But the non-performing loans being relieved are themselves proof that the World Bank has been an improvident lender. It has also been an utter failure in facilitating economic growth, particularly in Africa.

Since 1980, the World Bank, in conjunction with the African Development Bank, has lent African governments more than $75 billion. Yet half of these countries have seen a decline in real per capita income. Only a handful made any meaningful economic progress.

There's an explanation as to which countries did make meaningful progress, and it doesn't have anything to do with lending by international organizations.

The Heritage Foundation and the Wall Street Journal publish an Economic Freedom Index, comparing the degree of economic liberty that is available in countries. It looks at such things as taxation, regulation, and sound and fair governance as it relates to business activities.

The countries in Africa that are rated mostly free on the index have an average per capita income four times higher than the countries that are not free.

The Bush administration understands this reality. It has made reforms conducive to democratic capitalism a prerequisite to receiving U.S. development assistance. Presumably it expects new President Paul Wolfowitz to do the same at the World Bank. And indeed, there is a bow in that direction in this debt-relief plan.

But there is a paradox to the Bush requirement: Countries that truly make reforms conducive to democratic capitalism don't need foreign aid or subsidized credit through international organizations. Their economies will experience internal growth, and they will be able to attract private-market loans and investment.

That, of course, is the real fuel for economic growth in these countries. Last year, the World Bank lent about $20 billion to developing countries. That same year, developing countries received more than 10 times that, $255 billion, in direct foreign investment.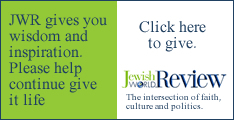 Moreover, good governance and free-market reforms are much more likely to be made and stuck with if these countries have to convince private lenders and investors rather than U.S. or international bureaucrats. Private lending and investment is also likely to be much larger and more responsive than loans and grants flowing through governmental institutions. The track record of what one economist has called the "cartel of good intentions" has not been very good.

There is, of course, a humanitarian aspect to all of this, given the wretched conditions in which many Africans live. But there is a tendency among Western governments to conflate humanitarian aid with economic development assistance. Even if Western governments want to stay in the humanitarian aid business, they should get out of the economic development assistance business because they aren't very good at it.

Moreover, being in that business — and attaching conditions relating to internal governance to the assistance — accentuates the sense that the United States, and developed nations generally to a lesser extent, is trying to impose its will on the world.

If there is to be additional, large-scale African debt relief, it would be far better for the World Bank to be required to write off its loans just like any other improvident lender. Making it whole for its imprudence simply funds and encourages more of the same.
Every weekday JewishWorldReview.com publishes what many in in the media and Washington consider "must-reading". Sign up for the daily JWR update. It's free. Just click here.
JWR contributor Robert Robb is a columnist for The Arizona Republic. Comment by clicking here.

© 2005, The Arizona Republic