http://www.JewishWorldReview.com | The U.S. Supreme Court decision in the Andersen criminal case illustrates the important and vital role an independent judiciary plays in our system of government.

The criminal conviction of Arthur Andersen in the Enron collapse was a deathblow to the accounting firm.

It was already reeling from the market reaction to work it had done in several cases in which its clients took quick stock market tumbles as a result of financial and accounting irregularities. But it was trying to reconstitute itself under the stern leadership of former Fed Chairman Paul Volcker.

Volcker wanted the firm to rededicate itself to the auditing function, eschewing the more high-flying consulting that was largely driving the large accounting firms in those days. It was a time in which public companies needed to reassure investors about the trustworthiness of their numbers. So, a tough auditing firm rooted in Volcker's reputation for integrity might have survived and even ultimately prospered.

The criminal conviction ended Volcker's rehabilitation project, and Andersen today exists only as a shell sorting out lingering legal problems. The whole idea of applying the criminal law to a business doesn't make a lot of sense.

A business is a financial enterprise. Investors hope to make money from its endeavors, so it makes sense for a business as an entity to be held responsible, through the civil law, for financial harm the enterprise causes. Andersen and its partners are still coping with a torrent of civil suits seeking damages for its allegedly shoddy accounting and auditing work.

The criminal law, however, isn't about compensation. It's about punishment with the ultimate sanction being deprivation of liberty. But how do you send a corporation or a partnership to jail?

Certainly no social utility has come from the government's decision to prosecute Andersen. The market has been deprived of a large audit-focused firm that might have been particularly useful under the Sarbanes-Oxley regimen. The accounting industry has become even more consolidated.

The accountants at Andersen not implicated in Enron didn't become plumbers. They are still accountants, just with other firms.

So, what has been gained by criminally prosecuting Andersen as a firm, rather than going after individual Andersen employees for any criminal wrongdoing in which they might have been engaged?

The criminal allegation against Andersen was that it illegally destroyed documents to prevent them from being used in government investigations and prosecutions regarding Enron.

Certainly, the record indicates that, after Enron's troubles became public, Andersen got rid of a lot of documents. But this was in adherence to its document retention policy. In other words, Andersen was putting its files in the condition internal procedures said they should have been in all along.

If this sudden attention to procedure was an illegal cover-up, then those who ordered it should have been indicted, not the company.

The Supreme Court decision was decided on narrow legal grounds. The jury instructions in the Andersen case said that jurors could convict even if they decided that Andersen felt that what it was doing was legal. The court found that the law in question required a finding of a consciousness of wrongdoing — a common requirement for a criminal conviction.

But the unanimous decision, tersely written by Chief Justice William Rehnquist, sent a broader message: The intensity of public outrage doesn't dilute the fundamental protections against an overreaching government.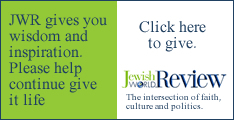 There was intense public outrage over the corporate accounting scandals of the early part of this decade, in which Andersen figured prominently. (It was also WorldCom's auditor, in which the accounting irregularities were much more plain and undisputed.) There was a sense, largely justified, that rich guys were bending and breaking the rules for their own advantage, while others — employees and investors — were played the chumps and paid the cost.

But that doesn't mean that government can bend the rules itself in pursuit of retribution on behalf of the public, as it sought to do with the Andersen criminal prosecution.

The court's enforcement of the rules doesn't have much practical effect.

Andersen cannot be put back together. But the role the court played in this case should temper some of the reformist zeal directed at it.

Conservatives are correct that the courts generally play too much of a policymaking role and are too unaccountable in that role. Reform is necessary.

But ultimately only an independent judiciary can enforce the rules and protect liberty against an overreaching government, particularly one fueled by political passion. Reform should not jeopardize that independence.