Jewish World Review June 28, 2005 / 21 Sivan, 5765
Apologies are all about the future
By Clarence Page


http://www.JewishWorldReview.com | "The past is never dead," William Faulkner once wrote. "It's not even past." Senate leaders found that out the hard way when they decided to take up a piece of long-unfinished business, a Senate apology for failing to outlaw lynching.

Even in this enlightened era of Oprah and Obama, the dawn of America's most tolerant, egalitarian multiracial and multicultural century, even the august Senate has no easy time coming to grips with its troubled racial past.

The resolution, sponsored by Democrat Mary Landrieu of Louisiana and Republican George Allen of Virginia, apologizes to "the victims of lynching and the descendants of those victims for the failure of the Senate to enact anti-lynching legislation."

More than 4,700 lynchings occurred between 1882 and 1968, mostly of African-American men, according to Alabama's Tuskegee University, which has been documenting the mob murders for more than a century. Nearly 200 bills to ban the practice were introduced by 1950. Seven presidents asked Congress to make lynching a federal crime. The House of Representatives agreed three times to do so, but powerful Southern lawmakers, using the filibuster, killed each measure in the Senate.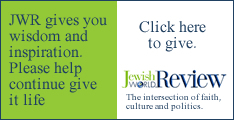 This time a nice, robust bipartisan passage should have been easy. Majority Leader Bill Frist of Tennessee certainly must have thought so before he and other Republican leaders let the matter reach the floor. Who, after all, would want to be perceived as soft on lynching?

But, alas, high expectations turned victory into a disappointment. Frist opted for a voice vote instead of a roll-call vote, which would have put each senator's vote on record. Now, attention has zeroed in on the 8 senators who have not signed on as co-sponsors. News media eyes quickly turned to Trent Lott and Thad Cochran, the delegation from Mississippi, which led the nation in lynchings and has the highest proportion of blacks in its population. Lott, who lost his majority leadership after appearing to praise the late South Carolina Sen. Strom Thurmond's years as a leading obstacle to civil rights reforms, was not returning reporters' phone calls on the matter.

Cochran told The Clarion-Ledger in Jackson, Miss., that he didn't feel he should apologize for Senate actions that occurred before his time, "But I deplore and regret that lynchings occurred and that those committing them were not punished."

Yet, the newspaper noted, he previously co-sponsored measures "apologizing for the U.S. government's mistreatment of American Indians and Japanese-Americans," which also happened before his time. An apology dealing specifically with Senate actions apparently struck too close to home—a tipping point, as an old Southern fable goes, where the Senate had "stopped preachin' and gone to meddlin'."

That's a blemish on the Grand Old Party's racial image at a time when its chairman, Ken Mehlman, has been touring the country's black churches and historically black colleges to expand the party's black vote.

Allen and Landrieu said they were moved to action by a powerful book, "Without Sanctuary: Lynching Photography in America," edited by James Allen, who collected the photos, and published them in 2000 in conjunction with a traveling exhibit. Most of the photos come from postcards.

Hard as it may be for today's generations to believe, postcards of lynchings often were sold door-to-door and sent to friends and relatives until 1908, when the postmaster general forbade sending them through the mail. "This is the barbecue we had last night," reads a nicely scripted message on the back of one photo of a burned body.
BUY THE BOOK


Does this book sound intriguing?

Click HERE to purchase it at a discount. (Sales help fund JWR.).
When I wrote about Allen and his photo collection in 2000, I noticed how remarkably unashamed the white citizens in the photos appeared to be. "One can see faces quite plainly," I wrote. "No Ku Klux Klan masks here."


Women and children were included, even encouraged, to attend. Lynchings were big community events—as thrilling for participants as a carnival, a street fair or a church picnic. It is not hard to imagine the constituent pressures on the South's senators and congressmen, all of whom were Democrats back then, to beat back federal encroachments on their "state's rights."


Today one can properly question the value of apologies that do not lead to any particular action. But, as Abraham Foxman, national director of the Anti-Defamation League, which was founded after the lynching of Leo Frank, a Jewish businessman in Marietta, Ga., in 1915, has said, apologies are important in the healing of a nation.


Faulkner was right. Those who think the past dies by itself will be disappointed. Apologies are more than the closing of an old chapter. They are the beginning of a new one.

Every weekday JewishWorldReview.com publishes what many in in the media and Washington consider "must-reading". Sign up for the daily JWR update. It's free. Just click here.

Comment on Clarence Page's column by clicking here.

© 2005, TMS