Jewish World Review June 28, 2005 / 21 Sivan, 5765
Battling for Dad's nursing home rights
By Jan L. Warner & Jan Collins


http://www.JewishWorldReview.com | Q: My father has been a nursing home resident since he was discharged from a rehabilitation hospital two months ago. He had suffered a severe stroke, needed help with all of his activities of daily living, and was being given occupational and physical therapy four times each week.

When admitted, Medicare covered his charges and everything was fine, but when Medicare stopped, the administrator stopped his therapy and began talking about Dad being discharged to his home.

I explained that there was no one to take care of Dad (my mother died late last year), and that his home was small and not equipped.

The administrator responded that Dad wanted to go home, had improved enough to go home, and arrangements had to be made. Even though Dad had been crying quite a bit, the nursing home refused to get the doctor to prescribe medication to help him. When I disagreed about his being discharged, I received a "30-day letter" stating that Dad was going to be put out because I had not made arrangements to pay $5,800 per month in advance, and because he had gotten so much better.

Dad owns his home, has Social Security of just over $700 monthly, and has $650 in the bank. I am married and don't have the resources to pay this, either. He is incontinent, wears pads, and requires catheterization each day. He can't get out of bed to get into his wheelchair alone. He can't eat unless his food is brought to him. I know Dad wants to go home, but he is not in a position to make this decision.

I have 10 days until he is going to be sent home. Does he have any rights, and what can be done? I don't have the funds to hire a lawyer.

A: Here, the question is whether the facility's decision to discharge your father for the reasons stated by them is appropriate. Because of the complexity of these questions, we believe that your father needs quality representation to present his positions. Based on your description, it appears to us that your father's rights are being trampled. You can either 1) scrape together enough money to hire a knowledgeable lawyer to help you, or 2) learn how to stop the discharge yourself.

Either way, you must file an appeal from the discharge notice before the time expires, ask for a "fair hearing," and make sure to file a Medicaid application for your father as it appears he will qualify. If need be, you can ask for a temporary stay of the discharge until your case is heard.

At the hearing, you must present your father's case based on his medical records and condition. An important part of your case should be that even though he became depressed, the facility did not provide psychiatric or psychological counseling or appropriate medication. And he appears to be totally dependent on others, possibly because his therapy was discontinued too early.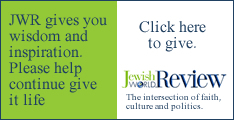 In addition, once you file the Medicaid application, until your father is approved, you can't be found to have failed to pay for his care. And since neither Medicare nor Medicaid pay for services in advance, we believe that an effort to try to make you do so is inappropriate, especially in light of the fact that, apparently, you were not given proper notice of how and what you were expected to pay.

Lastly, if the goal was your father's return home, the plan should have included ways in which to modify his home to make it wheelchair-accessible before he was to be discharged, not to mention family education and home-exercise directions.

Bottom Line: Your father's needs can't be met at home, and he has the right to a dignified existence and access to personnel and services both inside and outside the facility. He is entitled to receive, and the facility must provide him, with the highest practicable physical, mental, and psychosocial well-being. As such, we believe that the nursing facility's efforts to discharge him are, at best, premature.

Based on the letters and e-mail we receive, untold numbers of disabled seniors are discharged from facilities without proper basis every day. You should make yourselves aware of your rights and be sure to protect them.
Every weekday JewishWorldReview.com publishes what many in in the media and Washington consider "must-reading". Sign up for the daily JWR update. It's free. Just click here.
JAN L. WARNER received his A.B. and J.D. degrees from the University of South Carolina and earned a Master of Legal Letters (L.L.M.) in Taxation from the Emory University School of Law in Atlanta, Georgia. He is a frequent lecturer at legal education and public information programs throughout the United States. His articles have been published in national and state legal publications. Jan Collins began co-authoring Flying SoloŽ in 1989. She has more than 27 years of experience as a journalist, writer, and editor. To comment or ask a question, please click here.
© 2005, Jan Warner