Jewish World Review June 21, 2005 / 14 Sivan, 5765
How do we reconnect with our ailing parents?
By Jan L. Warner & Jan Collins


http://www.JewishWorldReview.com | Q: Our parents are in their early 80s. For the past five years, Dad has had physical problems, some of which required surgery. He has difficulty getting around and has become more dependent on my mother, yet he has remained mentally sharp. Recently, we've noticed Mom has become quite forgetful. My brother and I have seen her go from task to task without completing any of them. We are especially concerned that she and Dad are not eating and drinking as they should, and that she is not giving him his medication as prescribed. In fact, we've seen him correct her during this process, and Dad has mentioned that he has pressure sores that Mom, and not a physician, is treating with some type of salve.

Our folks have always been very independent, but we feel they need some help. In fact, when my brother and I stopped by together and talked about getting some help in the house for them, Mom became very belligerent, accusing us of trying to "put them away." Dad remained silent. After this episode, Mom called our younger sister, who apparently has sided with Mom, and now my sister is the only person Mom will allow to visit in their home. Our calls to check on them are met with "we are fine," and then being hung up on.

It has gotten so bad that we have been turned away at the front door when we brought our children and grandchildren to visit. We have seen a complete reversal in their attitudes toward us, and complete trust in our younger sister, who never spent much time with them and whom our parents used to criticize for being married three times and giving up custody of her children to her husbands. This has now gone on for two months, and we are at our wits' end. Our sister won't tell us anything, nor will their doctors. We would appreciate any guidance you can give.

A: Keeping in mind that seniors are very independent people, there is a fine line between what some consider concern and what others might interpret as interference. We believe that while the intentions and concerns expressed by you and your brother appear to be appropriate, your mother realized that you had discovered a flaw in her that she believes could lead to institutionalization and the loss of independence. Your father was silent, probably because he is so dependent on your mother that he can't express his concerns. To attempt to equalize the situation, your mother chose to recruit your sister as an ally so that she could have an advocate. By siding with your mother, we believe your sister is not only enabling a situation that will only get worse, especially for your father whose physical health appears to be most at risk, but also setting the stage to become the favorite child.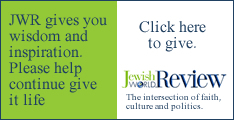 Since it appears that your strained relationship is not getting any better, we believe you have several options, none of which are terrific: 1) Since neither of your parents seem to meet the strict definition of "incapacitated," a court proceeding to attempt to take control of their health care would fail. 2) Due to privacy issues, your parents' physicians will not be able to talk to you unless your parents signed a medical authorization — which we doubt. Therefore, you could write to your parents' physicians, let them know what is going on from your standpoint, and suggest that they get your parents in for a visit. This should put the onus on the physician to at least look at the situation. As a mandatory reporter of abuse and neglect, the physician may have to do something if your Dad is in the condition you say he is. 3) Report the situation to your local adult protective services agency, as it appears that your parents, especially your father, are very vulnerable. 4) Do nothing if you are uncomfortable involving medical personnel and state agencies, and let things take their natural course with your sister at the helm. The situation you describe, while difficult, is not uncommon in today's environment.
Every weekday JewishWorldReview.com publishes what many in in the media and Washington consider "must-reading". Sign up for the daily JWR update. It's free. Just click here.
JAN L. WARNER received his A.B. and J.D. degrees from the University of South Carolina and earned a Master of Legal Letters (L.L.M.) in Taxation from the Emory University School of Law in Atlanta, Georgia. He is a frequent lecturer at legal education and public information programs throughout the United States. His articles have been published in national and state legal publications. Jan Collins began co-authoring Flying SoloŽ in 1989. She has more than 27 years of experience as a journalist, writer, and editor. To comment or ask a question, please click here.
© 2005, Jan Warner