Jewish World Review June 7, 2005 / 29 Iyar, 5765
Why the government wants you to sign a living will
By Jan L. Warner & Jan Collins


http://www.JewishWorldReview.com | Q: My mother, 84, has been a widow for 20 years. She still lives in the home in which she raised us, has limited savings, receives Social Security, and has a Medicaid card that helps with some of her prescriptions. That's it. She has steadfastly refused to sign a power of attorney (because she did not want to lose control over her limited finances) or a living will (for fear she would not be given appropriate treatment because she was elderly and not productive to society).

Recognizing the importance of putting her wishes in writing, my brother and I tried to talk to her over the past several years until we were blue in the face. We took her to several lawyers, and even met with her physicians. Finally, last year, she agreed to sign both a power of attorney for finances and a living will, and our entire family was relieved. Then, last week, she announced that she had torn up her documents because she had heard that in order to cut costs the government was going to deny Medicare and Medicaid recipients who needed treatment when they were the sickest.

Although my brother and I have been unable to verify what she currently believes, there's no talking to her. Are there efforts to use living wills to cut health care costs for senior citizens?

A: Unfortunately, murmurs from of a number of legislators and bureaucrats at both the state and federal levels have caused concerns by the elderly and their advocates.

Before 1990, Congress was aware that a high percentage of all health care expenses were incurred during the last year of life, most within the last two months. Of the estimated 35.6 million people receiving Medicare before 1990, nearly 6 percent died each year and, of those, more than 50 percent died in hospitals at a cost of more than 30 percent of annual Medicare payments.

At about the same time, according to a study published in the Archives of Internal Medicine, the end-of-life costs for patients without advance directives were approximately three times those of patients who had prepared such documents. More than 70 percent of us will face at least one end-of-life decision in our lifetime, according to American Medical Association estimates. Yet less than 15 percent of the American population has signed advance health care directives such as a living will.

Given this background, Congress passed the Patient Self Determination Act in 1990 to try to bring awareness to Americans about advance health care directives such as living wills — and, of course, for cost containment should folks decide not to pursue extraordinary measures at end of life. The Patient Self Determination Act is the reason hospitals and other health care providers that accept Medicare and Medicaid are required to ask patients, on admission, whether they have advance health directives.

With budget cuts at the forefront of the governmental mindset today, there are moves afoot to reduce the cost of Medicaid and Medicare.

In Wisconsin, a legislative committee is considering a requirement that all Medicaid recipients file either a living will or health care power of attorney as a cost-cutting device. The reason, according to one Wisconsin legislator, is that approximately 75 percent of the cost of health care in a person's life is spent during the last two months. If signed into law, each Medicaid recipient would be forced to either sign an advance directive or lose eligibility and, presumably, the state would use the choices made in these documents to gauge their Medicaid budgeting process.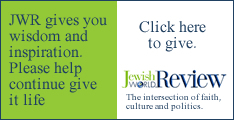 Under federal law, patients are not required to either sign directives or file them with the government.

In early May of this year, the Secretary of the Department of Health and Human Services encouraged seniors to sign living wills to help reduce Medicare's mushrooming health care costs. According to governmental statistics, one-third of the nearly $300 billion Medicare budget is used to provide care during the final year of life. The Secretary also stated that he was considering a suggestion from a congressman that would require physicians to educate and promote directives for end-of-life treatment, in part to save a large amount of Medicare money.

While we are staunch advocates of self-determination after education, we don't believe that seniors or anyone else should be forced to make decisions to satisfy budget-cutting legislators and bureaucrats when there is plenty of other waste out there that could be cut without scaring the dickens out of seniors. We don't believe your mother tearing up her documents solves the problem, but we certainly understand her concerns.
Every weekday JewishWorldReview.com publishes what many in in the media and Washington consider "must-reading". Sign up for the daily JWR update. It's free. Just click here.
JAN L. WARNER received his A.B. and J.D. degrees from the University of South Carolina and earned a Master of Legal Letters (L.L.M.) in Taxation from the Emory University School of Law in Atlanta, Georgia. He is a frequent lecturer at legal education and public information programs throughout the United States. His articles have been published in national and state legal publications. Jan Collins began co-authoring Flying SoloŽ in 1989. She has more than 27 years of experience as a journalist, writer, and editor. To comment or ask a question, please click here.
© 2005, Jan Warner