Jewish World Review June 28, 2005 / 21 Sivan , 5765
Schools are for children but adults get in way
By Ruben Navarrette Jr.


http://www.JewishWorldReview.com | Two Los Angeles-based radio talk show hosts almost put their finger on the problem with the public school system and why those who try to reform it run into brick walls. Here's how one of them put it: "It's like the only thing that matters is what's good for the adults, and not what's good for the kids."

Bingo. It always comes back to this: the competing interests of the adults who work in the school system with those of the students supposedly served by that system.

The trouble was that the radio jocks — John Kobylt and Ken Chiampou — didn't go far enough in advancing that argument. Instead, they got hung up on what got them talking about education in the first place: a newspaper story about the $250,000 annual salary of a school superintendent in Southern California. It bothered the hosts that the superintendent was pulling down this hefty salary while students were being squeezed into portable classrooms.

Here's what should have bothered them: It's not just money, it's that this habit of putting adults first spills into everything. It helps explain why educators are quick to dig in and fight off any proposed reform, from testing to merit pay to fixing special education.

You name it, and the reason that it's creating friction or meeting resistance is because it pits the interests of adults against those of children. And in the public school system, the adults run the show.

I heard the same thing about 10 years ago during a frank and honest exchange with a Mexican-American school superintendent in Central California. He told me that the way the educational system was set up, everything is done — or, in case of reform efforts, often not done — to serve the adults who depended on that system for their livelihoods.

And I heard the same thing from departing San Diego Unified School Superintendent Alan Bersin, a hard-charging reformer who resigned recently after losing a shoving match with teachers unions and their allies on the school board. The thing is, Bersin is no pushover. A former U.S. attorney, he's a tough guy who has prosecuted corporate criminals and drug dealers and organized crime figures. You would think that, in him, the unions who barter and trade on what President Bush calls "the soft bigotry of low expectations" would have finally met their match.

Think again. The more Bersin tried to hold schools accountable and set performance goals for students, the more the unions made him a target. He drafted a "blueprint" on how to raise student performance, and the unions leveled so much criticism against it — and against him — that before long, he was black and blue.

Eventually, he lost favor with a majority of the five-member school board, and then it was only a matter of time before he was forced out.

Now Bersin is headed to Sacramento, having been appointed by Gov. Arnold Schwarzenegger to serve as California secretary of education. Recently, Bersin met with the editorial board of The San Diego Union-Tribune and shared some lessons he picked up from locking horns with those who fight for the status quo. Americans have to decide what they want from schools, he said.

"Is public education going to be an enterprise that gives adults what they want for their jobs, or is it to be something that serves children?" he asked.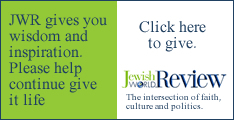 One thing that helps tip the balance in favor of the first option is the fact that teachers unions have their fingers in school board elections.

I first heard about this insidious practice about a year ago when I spoke to a group of school board members about the federal education reform law, No Child Left Behind. After my talk, one of the members approached me and, trying to explain why the reaction had been so hostile, revealed that school board candidates often get contributions from teachers unions, which strongly oppose No Child Left Behind.

Bersin acknowledged that the unions contribute to school board elections in San Diego, though he said they were merely taking advantage of an "opportunity that the system provides them."

That is too kind. Here's the drill. The unions scratch the backs of school board members, who reciprocate by scratching the eyes out of reformers like the superintendent — thus easing the pressure on teachers.

That part of the education system isn't so complicated. In fact, it's as easy as ABC — as in Absolutely Broken & Corrupted.
Every weekday JewishWorldReview.com publishes what many in in the media and Washington consider "must-reading". Sign up for the daily JWR update. It's free. Just click here.
To comment, please click here.