Jewish World Review June 2, 2005 / 24 Iyar, 5765
Closing Gitmo is not the answer
By Ed Koch


http://www.JewishWorldReview.com | In a recent New York Times column about the detention facility at Guantanamo Bay, Cuba, Tom Friedman writes, "Shut it down. Just shut it down." According to Friedman, "…it is now obvious from reports in my own paper and others that the abuse at Guantanamo and within the whole U.S. military prison system dealing with terrorism is out of control."

The complaints of prisoner abuses at Guantanamo may or may not be justified.

During a taped interview for the Larry King show, Vice President Dick Cheney defended the treatment of prisoners at Guantanamo Bay, stating, according to The New York Times, "They have been well treated, treated humanely and decently" and that some accusations to the contrary are "lies." The Vice President denounced the earlier description of Guantanamo by Amnesty International which compared "the detention center to a gulag-style camp."

We now know that Newsweek's report that the Koran had been flushed down the toilet allegedly in order to extract information from a prisoner has been publicly withdrawn. Newsweek has apologized for the allegation, stating that on further investigation, it was not able to confirm the accuracy of the report.

Guantanamo prisoners heretofore denied access to lawyers and to the U.S. federal court system have won the right to appear in U.S. courts and to representation by counsel. Lawyers are now lining up in Guantanamo to serve them.

Access to our courts and Newsweek's retraction have not caused Muslim anger to abate. I do not believe that if we followed Friedman's advice to close Guantanamo, the anger in Muslim countries or in non-Muslim countries like Great Britain, Australia and Canada would subside. Detractors of the U.S. would simply focus their propaganda campaign on new targets.

The war on international terrorism will go on for years. Friedman states "I want to win the war on terrorism," and I'm certain he does.

Getting rid of Guantanamo will not dispose of the allegations of mistreatment or prevent new such charges against other newly opened facilities. It is a fact that at Abu Ghraib in Iraq, terrible acts of torture and disrespect took place. As a result, several U.S. military personnel have pleaded guilty and been sentenced to varying prison terms with more trials to come. But it remains a mystery and a blot on military justice that only one officer has been punished, and with only a reprimand.

Surely there were other responsible officers who failed to detect and stop what was happening. There have been a number of Pentagon investigations as well as Congressional hearings and we still don't know all that happened. Much of the public including myself believe there has been a cover up by the military brass, the C.I.A. and other government agencies. What we clearly need is an independent bi-partisan blue ribbon commission, with staff and subpoena powers, much like the 9-11 commission chaired by former Governor Tom Kean and former Congressman Lee Hamilton. Such a commission should conduct a thorough investigation similar to that which produced the 9-11 report. That 9-11 report not only discussed government failures, but also made substantial recommendations which the Bush administration and Congress ultimately adopted in part in response to public pressure.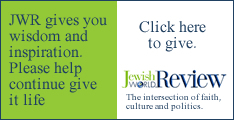 Whether a bi-partisan investigation and report comparable in scope and quality to the 9-11 report, will be accepted by the American public and fair minded people throughout the world is unclear. However, to close Guantanamo would be to capitulate to the Islamic terrorists and their supporters.

Only complete American and European surrender will satisfy the radicals. Any surrender would be wrong, which means the war between our civilizations will go on for many years. A few days ago, two American Muslims were arrested in New York City and charged with conspiring to aid Al-Qaeda, which they had taken an oath to support. Many countries for different reasons have already lost heart or never had the will to stand with us and fight this battle to protect countries that believe in tolerance and the acceptance of other faiths, lifestyles and traditions. The list of European countries never with us or faltering, e.g., France, Germany, Italy, Poland, is growing. Spain, which withdrew its forces from Iraq after the terrorist attack on the Madrid rail station, totally collapsed in fear.

Incredibly, we do not hear any strong voices in the Muslim world denouncing the Iraqi insurgents and terrorists who in May alone killed over 600 innocent Iraqi children, women and men in an effort to bring the newly elected Iraqi government to its knees. This failure to denounce terrorism is shameful and cowardly.

My reason for supporting the reelection of George W. Bush as President — his unflagging courage and willingness to stand up to international terrorism has been justified by events.
Every weekday JewishWorldReview.com publishes what many in in Washington and the media consider "must-reading." Sign up for the daily JWR update. It's free. Just click here.


JWR contributor Edward I. Koch, the former mayor of New York, can be heard on Bloomberg Radio (WBBR 1130 AM) every Sunday from 9-10 am . Comment by clicking here.
© 2005, Ed Koch