http://www.JewishWorldReview.com | The NY Times recently reported on research claiming there may be a link between genetic diseases and the genes for 'superior' intelligence among Ashkenazic Jews. (Citing the statistic that about 27% of American Nobel Prize winners are Jewish).

In other words, the same genes that carry genetic diseases almost exclusively found among Jews of Northern or Eastern European background may be responsible for a disproportionately large number of intelligent Jews with the same background. One thing is for certain — Jewz are Newz — the article was among the top 5 e-mailed article on the Times site for days after it appeared.

The Times piece prompted me to write the following fun 'prologue'. While the Times piece is no longer free — you can read a very similar account of the research and the debate about it in the linked 'free' Jewish Telegraph Agency article after you read my prologue:

Prologue:
Tiffany: Mom, I know you keep telling me to date a nice, smart, Jewish man, but I cannot seem to find one.

Mom: That's because you don't know where or how to look — to find the man of your dreams haunt diabetic clinics; go up on those support sites for rare genetic diseases; and otherwise look for that tell-tale sallow look that only a rare mix of genetic defects can produce. That's how to find your dream guy — somebody who can balance your checkbook before breakfast and win a Nobel Prize in the afternoon.

Tiffany: Thanks mom. How did you get so smart?

Mom: I can thank my father for that, too bad I barely knew him before he passed away. Here he is in this picture — he's the one who looks black and white even though it's a color photo.

Tiffany: Boy, he's a hottie — I hope I can find a man just like the one who married dear old bubbe.


An argument against the intelligence of Jews is found in the person of Matt Lauer of NBC's Today show. I specifically refer to his decision to lend his journalistic credibility to the ahistorical abomination that is the Discovery Channel/AOL's recent web list and current TV show (every Sunday in June) on the "100 Greatest Americans of All-Time." Okay, Lauer may only be Jewish on his father's side, and not raised in any faith, but one would think that some of those alleged Jewish intelligence genes would kick in and he would say to himself, "What I am doing hosting this farce?"

The list of the 100 was created by a half million people voting on the web.

Personally, I would call it the "100 Greatest Americans of All Time List if You Were Born in the Last 20 Years and/or Hardly Paid Attention in School and/or TOTALLY Believe That Being a Recent Pop Culture Icon Makes you GREAT and/or Your Special Interest Got the Voters to the Web Site to Nominate Somebody." (Say that three times quick).

A few lowlights:
1). The only American who made his living exclusively as a writer/author among the nominees is Mark Twain. Forget about the six Americans who won the Nobel in literature.

2.) Dr. Phil McGraw, the TV psychologist, and Michael Jackson are nominated — go away if you need an explanation of how pathetic that is.

3) Four scientists who some people have heard of are on the list — — Carl Sagan, Jonas Salk, Albert Einstein, and George Washington Carver. (I guess Edison, who was nominated, could be counted as a scientist, although he wasn't trained as one. He is usually just called an inventor.)

It is apparent that the list's voters think that Michael Jackson, Hugh Hefner, Madonna, etc. are greater than the scores of scientists who did not make the final 100. Mr. or Ms. Scientist — you can invent a vaccine, but except for Salk — you won't be one of the 100 greatest Americans.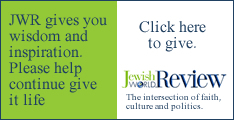 (Sagan, Salk, and Einstein were Jewish. The only other Jewish nominees among the 100 are Steven Spielberg and Marilyn Monroe. But Monroe is Jewish with a big asterisk. Yes, she converted to Judaism in about an hour with the help of a very, very, liberal rabbi — but she hardly could be called practicing).

Anyhow, in conclusion, call the list shlock history on a grand scale. Suggest to NBC that Lauer should spend more time with his family and stop being a Shlockmeister in his time off from "Today." Check Lauer's genes!

Did I mention that quarterback Brett Farve and Tom Cruise- are on the list? Greatest American of ALL TIME? Stop me someone....I am having a terminal kvetch down.
Link

Suppose, just suppose, that somebody makes a "bio-pic" on famous actor/director Ron Howard after Howard's death. Let's say that 35 years from now you pick up the paper and find an article about some hot-shot director making a picture called "Opie, We Hardly Knew Thee." The director explains that many of the events in the film may not "literally be true, but they expose a larger truth, or are the way someone else saw the late Ron Howard."

Let's just say that one scene in the film has the 10 year-old-Howard, who co-starred as little "Opie Taylor" on the "Andy Griffith Show," beating to a pulp some other kid actor who was guest starring on "Andy Griffith" — and the producers hush the matter up before the press gets wind of it.

Let's just say a later scene in the movie has Ron Howard cornering the hapless "Potsie" (Anson Williams) in the bathroom of "Arnold's Diner" after everyone else has left the set of TV's "Happy Days." Howard says, "I like your girlfriend, Anson. She's hot. You better think of getting out of the way so I can have her. I am the star of "Happy Days" and if I say so, you're history."

Absurd? Yes. Outrageous? Of course. Subject to libel laws — No — because you cannot libel the dead. No one can win (or even "maintain") a libel or slander action, in an American court, on behalf of a deceased person.

By all accounts, the real Ron Howard is a "nice guy" and a model family man. His family and fans would be right to be outraged about "Opie; We Hardly Knew Ye," but there is nothing they could do about it. They can only rely on the morality and decency of people not to depict the "late Ron Howard" in this way.

Well, just substitute the late heavyweight boxing champion Max Baer, Sr. for Ron Howard in the above scenario and what you have is a "moral man," Ron Howard, destroying the reputation of a deceased person so that his current movie, "Cinderella Man," has a black and white contrast between his hero (boxer James Braddock) and Baer.

Please read the linked articles below — -and see how a fundamentally decent man, Max Baer, Sr., was grotesquely libeled by Howard's film. Read about how much pain this has caused his son, Max Baer,Jr., best known as "Jethro" from "The Beverly Hillbillies." (Baer,Sr., although only one quarter Jewish, became a hero to Jewish boxing fans when he wore a Star of David on his trunks during his fight against German Max Schmeling in 1933, shortly after Hitler took power).

But if you don't have time to read the articles — here's the Reader's Digest Condensed Version: Max Baer, Sr. was a decent man who hated boxing, but did it for the money — just like the hero of "Cinderella Man" — -James Braddock.

Baer was so shaken up by killing another fighter in the ring that he lost most of his fights immediately following this other fighter's death AND he helped pay to put the children of the boxer he killed through college. Yes, he was a playboy and a "skirt chaser" who often didn't train seriously, but that was about it in terms of his moral failings.

In Howard's movie Baer is depicted as a man who enjoyed killing other men in the ring. In the film, Baer is shown taunting Braddock by saying to Braddock's wife that he plans to kill her husband in the ring and force her into his bed afterwards. All lies. Vile made-up lies.

Not much different, these lies, from the fibs I made up about Ron Howard in the opening paragraphs of this item. Sadly, "Cinderella Man" will be the image of Max Baer, Sr. that the vast majority of the public will have from now until the end of time. Shame on you, Ron Howard. Shame on you, Akiva Goldsman, (a Jewish screenwriter who co-wrote "Cinderella Man.")

Apparently, James Braddock's true "Cinderella" story about coming back from being washed-up to a miracle win over Baer in 1935 wasn't dramatic enough. Howard had to pull out the last stops in audience manipulation and besmirch the reputation of a good man — Max Baer, Sr. I hope Oscar voters take this all into consideration.
Links:
"How Cinderella Man sucker punches the Jewish boxer Max Baer"
JWR contributor Nate Bloom writes a column on Jewish celebrities that appears in the Baltimore Jewish Times, the Detroit Jewish News, JWeekly (San Francisco) and (soon) the New Jersey Jewish Standard. The JWR column features items that are a little less "sexy" than the items in his newspaper column or are too long to get into a print column. Jews in the Newz also gives Bloom a chance to spritz on about some celeb related things. Something that the web, as opposed to print, allows him space to do. We hope you will enjoy his column.
To comment on this column, please click here.