Jewish World Review June 21, 2005 / 14 Sivan, 5765
Zarqawi blues
By Jay D. Homnick
http://www.JewishWorldReview.com | A physicist in Chicago for a convention ran into Albert Einstein walking the streets lost in thought, wearing a sweater with frayed elbows. After greeting him, he suggested that perhaps it was beneath the great scientist's dignity to be seen in such a threadbare sweater.

"Don't worry," answered Einstein. "Nobody knows me around here."

Some years later the same physicist was visiting at Princeton University, where Einstein held a chair in physics. Sure enough, he ran into the great man again, pacing thoughtful laps around the campus, wearing that very same sweater, now much the worse for wear. Once again, he upbraided Einstein for allowing himself to be seen in such shabby attire.

"Don't worry," said Einstein. "Everybody knows me around here."

Those of us who are birds of a right-wing feather tend to protect our nest against marauders by leaping to defend the President's Iraq policy at every turn. We are fearful that if we let our guard down for a moment, swarms of Liberal vultures will be pecking at our babies. But just for today, let's speak among ourselves, where everybody knows each other. Nobody here but us Republicans. Now is our time to vent. And let me just say this: how in the world is this guy Zarqawi still at large?

Let's go back and review a bit of history. In the run-up to the Iraq war, a key moment was then-Secretary of State Colin Powell's presentation to the United Nations. Besides for the WMD projections, which have since been discredited, he made the key point that Al Qaida had an important man in Iraq, namely Zarqawi. In fact, when anti-war provocateurs try to hammer home the point that there was no established link between Saddam Hussein and Osama Bin-Laden, they are deliberately being disingenuous and circumnavigating this point. There was an active Al Qaida contingent operating from inside Iraq; certainly no serious person can dispute that now.

The problem for honest folks is the exact opposite one. Certainly Al Qaida was busy in Iraq under Hussein's regime, in the person of Zarqawi. The problem is: how on G-d's green earth is this same murderer still doing business at the same old stand more than three years later, with a seemingly endless flow of men and arms, despite the fact that we have been smothering that country with our military for all this time? Powell is gone but Zarqawi is thriving. Isn't this an embarrassing failure for us as a nation and our armed forces as an institution?

Those who relish heckling the Administration point to Osama Bin Laden's evasion of our dragnet as a sign of our ineptitude. That criticism is less than convincing when one considers that he could be anywhere in the world.

Furthermore, it seems fairly clear that he no longer enjoys full command of a worldwide network. His most recent contributions to the titanic clash between civilizations have been in the field of political advertisement, with his last-minute video blitz for Kerry succeeding only in making the red states see red. The result: the blue states were blue and Bin Laden fired his cinematographer.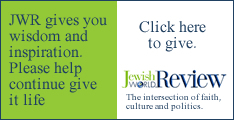 By depriving Bin Laden of Afghanistan as a functional base of operations, and cutting off many of his banking tentacles, we have succeeded in shrinking his power and prestige. He is still a prize fugitive, and no self-respecting Post Office should be without his picture, but our pursuit is more in the nature of a criminal manhunt than a military operation. But here is the crowning irony: right now Zarqawi has become the face of the new Al Qaida.

Here is the synopsis. WMD fears were overblown. The primary national-security basis (not to diminish the humanitarian and the democracy-building motives) for invading Iraq was Zarqawi. He has not shrunk from the confrontation. No slinking off into hiding for him. He is right there right now, still fighting back. And quite successfully. He has men, he has good tactical planning, and hardly a day goes by without one of his attacks drawing real blood. If the war was about him, then this much must be conceded: this war has never been won.

What exactly is the answer? We can't sit here and design precise military strategies for isolating a single individual's headquarters in an occupied country. But someone had better do it, and do it soon. This situation is intolerable; quite frankly, it's humiliating. The longer this guy can not only survive but actively lead a punishing insurgency, the greater a hero he becomes in the Islamic world. If we are not ruthless they will see us as toothless; that in turn can cause untold bloodshed.

The time is now. Whatever it takes.
Every weekday JewishWorldReview.com publishes what many in in the media and Washington consider "must-reading". Sign up for the daily JWR update. It's free. Just click here.
JWR contributor Jay D. Homnick is the author of many books and essays on Jewish political and religious affairs. Comment by clicking here.
© 2005, Jay D. Homnick