Jewish World Review June 13, 2005 / 6 Sivan, 5765
The Increase and Waste of College Tuition
By Tucker Carlson


http://www.JewishWorldReview.com | If you have children under 25, you're probably worried about college tuition. And you should be. Over the past seven years, the price of a college education has risen five percent a year, more than double the rate of inflation. For the price of a single year at Harvard, you could buy a cabin on a lake in Maine. So, no, it's not your imagination: In absolute terms, tuition is getting more expensive.

But why? Why are universities charging more, and why do they need so much money?

It's one of those questions polite people aren't supposed to ask. At a time when colleges have become secular churches, it seems wrong, maybe immoral, even to wonder what the high priest administrators are doing with all those dollars.

Well here's part of the answer: colleges have gone on a building spree. According to a recent Wall Street Journal article, colleges and universities will spend more than $6 billion on construction this year, much of it on non-essentials like recreation centers and lavish dorm upgrades.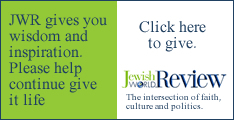 Northwestern University, for instance, has no plans to increase student enrollment. Yet it is in the middle of a $300-million dollar construction project that includes the expansion of its on-campus art museum. Meanwhile, construction in the for-profit sector, which much follow the more stringent rules of the free market, has still not recovered from its 9-11 slump.

Why is this a problem? Because most of us also must follow the rules of a free market. Too rich for financial aid, too poor to pay out of pocket, we take out loans, delay retirement — whatever it take to send the kids to school.

It's a fair bargain, as long as colleges are good stewards of our money. But then they're not — when they waste millions building temples to their own significance — it's time for the rest of us to complain. Loudly.
Every weekday JewishWorldReview.com publishes what many in in the media and Washington consider "must-reading". Sign up for the daily JWR update. It's free. Just click here.
CARLSON'S LATEST
"Politicians, Partisans, and Parasites: My Adventures in Cable News.
The book is not about bashing liberals (indeed, Carlson admits that his Ober-liberal cohost James Carville is "one of my favorite people"), but about the colorful and at times irreverent people who make politics so interesting-and entertaining. The author reserves his criticism for stuffy politicians who take themselves too seriously, and he lavishes praise on those who make good on-air guests. Sales help fund JWR.

JWR contributor Tucker Carlson is a journalist, college instructor, public speaker and host and managing editor of the PBS show "Tucker Carlson: Unfiltered". Comment by clicking here.
© 2005 Tucker Carlson