Jewish World Review June 7, 2005 / 29 Iyar, 5765
The right to be unoffended and the right to speak
By Tucker Carlson


http://www.JewishWorldReview.com | A scene in a novel called The Buffalo Tree describes an adolescent boy in a juvenile detention center. He's in a communal shower. And he's aroused.

The Buffalo Tree is required high school reading in the town of Muhlenberg, Pennsylvania, the setting for a report this week in the New York Times.

The story describes a community in an uproar and divided along the usual cultural lines. One side is offended and wants the book stricken from the curriculum; the other complains that the community's dominant evangelical values are encroaching on freedom of speech and of inquiry.

That's how most of these debates end up, about rights. My right to be unoffended. Your right to speak.

Parents sign away neither their responsibilities nor their prerogatives when their kids head for class.

They just agree to an educational service that's provided by the state and paid for by taxes. Public financing does not require students to accept offensive content they wouldn't necessarily encounter in private and parochial schools.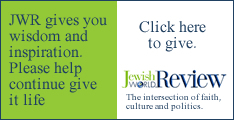 So the evangelicals have a point. Unfortunately, they're not making it very well. Pulling a book off a reading list may keep kids from reading it, but it doesn't end the debate. So rather than ban it, why not explain, loudly and in public, why its ideas are wrong, or inappropriate for kids?

In other words, why not make the case? In the end, you'll change minds. And changed minds make for a changed culture.
Every weekday JewishWorldReview.com publishes what many in in the media and Washington consider "must-reading". Sign up for the daily JWR update. It's free. Just click here.
CARLSON'S LATEST
"Politicians, Partisans, and Parasites: My Adventures in Cable News.
The book is not about bashing liberals (indeed, Carlson admits that his Ober-liberal cohost James Carville is "one of my favorite people"), but about the colorful and at times irreverent people who make politics so interesting-and entertaining. The author reserves his criticism for stuffy politicians who take themselves too seriously, and he lavishes praise on those who make good on-air guests. Sales help fund JWR.

JWR contributor Tucker Carlson is a journalist, college instructor, public speaker and host and managing editor of the PBS show "Tucker Carlson: Unfiltered". Comment by clicking here.
© 2005 Tucker Carlson