Jewish World Review June 1, 2005 / 23 Iyar, 5765
Scientists seek explanation for Paris Hilton
By Andy Borowitz
Hotel heiress' popularity the subject of Oslo conference
http://www.JewishWorldReview.com | Over two thousand of the world's leading scientists converged on Oslo, Norway to attend a conference devoted to one of modern science's most baffling phenomena, the continuing popularity of hotel heiress Paris Hilton.

In recent years Ms. Hilton's worldwide fame has puzzled scientists, who have been at a loss to explain the gathering celebrity of a person who by most measures does not possess a distinctive talent, ability or personality.

But as the hotel heiress' popularity has reached critical mass over the past twelve months, some of the most prominent voices in the scientific community called for the Oslo conference, which had been originally slated to discuss global warming, to focus on Ms. Hilton's career instead.

The University of Tokyo's Dr. Hiroshi Kyosuke, who wrote the definitive work on how the universe was created, is among the scientists in Oslo baffled by Paris Hilton's surging success.

"I have a much clearer idea of how the solar system came to be than I do about Paris Hilton," Dr. Kyosuke said.

As seemingly insoluble a mystery as Paris Hilton is, however, Dr. Kyosuke hopes that the scientists in Oslo will come away with at least a workable theory of Ms. Hilton's allure.

"The better we understand how and why Paris Hilton got here, the easier it will be to predict when she will go away," Dr. Kyosuke said.

Elsewhere, Carl Edward Roland, the man who spent 56 hours perched on a crane above Atlanta's Buckhead district, said today that he was only trying to beat a record set by the magician David Blaine.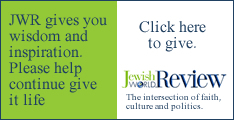 Every weekday JewishWorldReview.com publishes what many in in the media and Washington consider "must-reading". Sign up for the daily JWR update. It's free. Just click here.

Comment by clicking here.
JWR Contributor Andy Borowitz, the first-ever recipient of the National Press Club's Award for Humor, is a former president of the Harvard Lampoon,and a regular humor columnist for Newsweek.com, The New Yorker, The New York Times and TV Guide. Recognized by Esquire magazine as one of the most powerful producers in television, he was the creator and producer of the hit TV series The Fresh Prince of Bel-Air and producer of the Oscar-nominated film Pleasantville.

© 2005, Andy Borowitz