<!- end inthis -->
Jewish World Review May 4, 2010 / 20 Iyar, 5770
Another human-rights irony at the U.N.
By Anne Applebaum
http://www.JewishWorldReview.com | President Mahmoud Ahmadinejad campaigned in Uganda and Zimbabwe. Behind the scenes, his flunkies twisted arms and offered favors. For weeks, feelers were sent out to all kinds of unlikely allies. What was the diplomatic prize at stake? Nothing less than a seat on the United Nations council on human rights.
Which was perfectly appropriate: Despite its title, this is a committee whose past members -- Syria, Saudi Arabia, Zimbabwe among them -- have not been renowned for their adherence to the Universal Declaration on Human Rights. On the contrary, authoritarian regimes have long battled to join the council and its predecessor organizations, the better to prevent any outsiders from investigating their own governments. Once they became members, much of their time was spent denouncing Israel and the United States, while studiously avoiding anything that might sound like, say, criticism of Russian behavior in Chechnya.
Different American administrations have adopted different approaches to this peculiar institution. In recent years the United States has quit the council, denounced the council and isolated the council, generally with bipartisan support. Perhaps the only New York Times editorial ever written in praise of John Bolton, President Bush's pugnacious U.N. ambassador, complimented him for advocating its radical reform.
Yet the council kept working to the advantage of its members: The fact is that in such places as Iran, Syria, Saudi Arabia and Zimbabwe, praise -- or even lack of condemnation -- from something called the "U.N. human rights council" still carries a good deal of political weight. We might roll our eyes when a committee headed by Libya solemnly pats China on the back for its good behavior in Tibet, but in China this makes useful propaganda. We might not take seriously the umpteenth denunciation of Israel by yet another U.N. body, but the Syrian government probably finds it useful.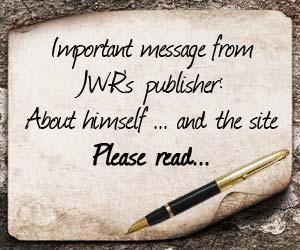 Knowing this to be the case, the Obama administration, while it was pressing its other reset buttons, decided to rejoin the council in 2009, the better to "reform the institution from within." This was not just a gesture of friendship to the human rights council but an olive branch for the United Nations itself: We were going to engage with the process, work with others, use diplomacy. We were going to change the way the committee functioned, make the United Nations work for democratic values and not against them.
And we did. When Iran began to campaign for membership, Western diplomats -- French, Swiss, American and others -- took this prospect seriously for the first time in recent memory. They, too, began twisting arms and offering favors. They, too, sent their ambassadors to bat. Western human rights groups planned major events around the council meeting. Two French human rights activists made a film about the whole affair. Other experts mobilized their evidence: The wave of arrests and killings that followed last June's disputed Iranian election; the women who are severely beaten for not covering their bodies; the wider discrimination against women and religious minorities in courts of law; the ubiquitous presence of police thugs and informers on the streets.
It worked. Fearing it would lose, or fearing bad publicity that might get beamed back into the country, Iran withdrew its bid on April 23. The human rights groups claimed "victory." American officials spoke loftily of a "step in the right direction."
And the result? Five days later, another committee, the U.N. Commission on the Status of Women -- a body dedicated to "gender equality and the advancement of women" -- put out a turgid news release announcing its new members. Among them will be . . . the Islamic Republic of Iran.
Which is fine, unless you think that the "advancement of women" should not include stoning them for alleged adultery. And unless you think, as I do, that it is time to abandon the fiction of U.N. human rights diplomacy altogether -- or if you worry, as perhaps we all ought to, that Iran knows its way around U.N. nuclear diplomacy better than we imagine.
Every weekday JewishWorldReview.com publishes what many in the media and Washington consider "must-reading". Sign up for the daily JWR update. It's free. Just click here.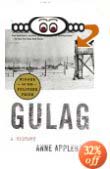 APPLEBAUM'S LATEST
Gulag: A History
Nearly 30 million prisoners passed through the Soviet Union's labor camps in their more than 60 years of operation. This remarkable volume, the first fully documented history of the gulag, describes how, largely under Stalin's watch, a regulated, centralized system of prison labor-unprecedented in scope-gradually arose out of the chaos of the Russian Revolution. Fueled by waves of capricious arrests, this prison labor came to underpin the Soviet economy. JWR's Applebaum, a former Warsaw correspondent for the Economist and a regular contributor to the Wall Street Journal and the Washington Post, draws on newly accessible Soviet archives as well as scores of camp memoirs and interviews with survivors to trace the gulag's origins and expansion Sales help fund JWR.
Comment on JWR contributor Anne Applebaum's column by clicking here.

Previously:

04/27/10: Britain's spot of Tea Party
04/13/10: Out of tragedy, a detente of sorts between Russia, Poland
03/25/10: From Britain's Tories, lessons for the GOP
03/16/10: Britain and America both have center-left leaders, but the two nations are further apart than ever
03/09/10: Germany Is Tired of Paying Europe's Bills
03/02/10: Chile will survive the earthquake because its democracy works
02/23/10: Prepare for war with Iran — in case Israel strikes
02/17/10: America's Greek tragedy?
02/09/10: The Big Problem With Big Solutions
01/26/10: India's model of reflective patriotism
01/12/10: Haiti's man-made disasters
01/12/10: We need a smarter way to fight the jihadi elite
01/05/10: How every year we waste millions on wasteful homeland-security projects
12/30/09: The next decade will be bad for authoritarian regimes except one
12/15/09: The Apocalypse Is Not Upon Us

11/24/09: Superpower without a partner 11/17/09: Why has the global response to swine flu been so politicized?
11/10/09: After the wall fell
11/03/09: Angela Merkel's Quiet Revolution
10/20/09: Will the President of Europe Be a Gifted Pol or a Compromising Bureaucrat?
09/29/09:What Is Iran Afraid Of?
09/22/09: Letting Europe Drift
09/17/09: Greed and fear are proving stronger than companies' commitment to free speech
09/08/09: Will Obama Fight For Afghanistan?
09/01/09: The Polish Prologue
08/20/09: Why Afghans Need a Vote
07/29/09: No Burqa For Clinton
07/14/09: The Summit of Green Futility
07/09/09: Obama Puts Medvedev Ahead of Putin
06/30/09: In Morocco, an alternative to Iran
06/23/09: An overlooked force in Iran
06/16/09: Some good in a bad election
06/09/09: Why Is the Right Doing So Well in Europe?
06/02/09: Is China Pulling Strings in North Korea?
05/26/09: What a Member of Parliament Deserves
04/22/09: The Twitter Revolution That Wasn't
04/14/09: Do we really need interactive exhibits to bring Jefferson to life?
04/07/09: No Nukes? No Thanks: Obama's odd obsession with universal nuclear disarmament
03/31/09: What's Loud, Unnecessary, and Costs $75 Million?
03/23/09: Ctrl-Alt-Diplomacy
03/03/09: European Disunion
02/24/09: Who cares what Hillary Clinton says to China's leaders about human rights?
02/17/09: Witless protection
02/10/09: Our Ticket Out of Afghanistan
01/27/09:Why some foreigners can't believe Obama won the presidency fair and square
01/20/09: A Flight Test for All of Us
01/14/09: Europe's New Cold War
01/07/09: Pointless Peace Proposals
12/30/08: The magnificent rhetorical legacy of the Founding Fathers
12/23/08: Do riots in Athens portend demonstrations in Paris and Cincinnati?
12/16/08: Breach of Trust: Bernard Madoff's massive fraud will cripple American capitalism
12/09/08: In praise of charismatic politicians
12/03/08: Moscow's Empire of Dust
11/20/08: Getting Past Mythmaking In Georgia
11/12/08: In Praise of Political Rock Stars
10/03/08: Election Day myths you must resist
09/30/08: Not just a metaphor: Lehman Brothers was economic's 9/11
09/04/08: Class of '64
08/28/08: Did Hillary really help the Barack cause?
08/27/08: 'Show of Power,' Indeed
08/19/08: What Is Russia Afraid Of?
08/13/08: When China Starved
08/11/08: Two of the world's rising powers are strutting their stuff
08/05/08: How Alexander Solzhenitsyn's The Gulag Archipelago changed the world
07/29/08:'The Hour of Europe' Tolls Again … But are European politicians up to the task?
07/15/08: Why Does Obama Want To Campaign in Berlin?
07/01/08: Citizen Athletes: How did a guy who can't speak Polish end up scoring Poland's only goal of Euro 2008?
06/24/08: Why do we expect presidential candidates to be kind?
06/17/08: Pity the Poor Eurocrats
06/12/08: Is the World Ready for a Black American President?
05/28/08: The Busiest Generation: America seems to value its children's status and achievements over their happiness
05/20/08: Leave Hitler Out of It: The craze for injecting the Nazis into political debate must end
05/13/08: A Drastic Remedy: The case for intervention in Burma
05/07/08: A Warning Shot From Moscow?
04/23/08: Radio to stay tuned to
04/17/08: China learns the price of a few weeks of global attention
04/01/08: Head scarves are potent political symbols
03/26/08: The Olympics are the perfect place for a protest
03/19/08: Could Tibet bring down modern China?
03/12/08: Have political autobiographies made us more susceptible to fake memoirs?
03/05/08: Why does Russia bother to hold elections?
02/20/08: Kosovo is a textbook example of the law of unintended consequences
02/06/08: A Craven Canterbury Tale
02/06/08: French prez' whirlwind romance reminds voters of his political recklessness

© 2009, Anne Applebaum. By permission of the author
Columnists
Toons
Lifestyles